5 habits of exceptionally happy people
Happiness is a habit that can be cultivated
Here are 5 ways people stay positive even on the darkest days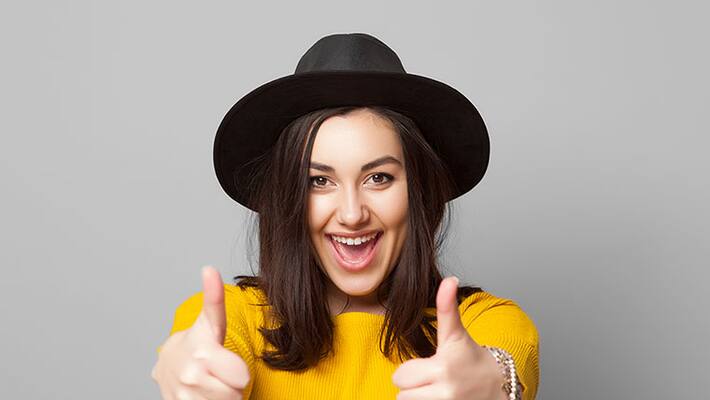 Have you ever noticed some people just light up the room and always seem to radiate an inner glow.  Even on bad days, they don't let it affect their demeanour. It's not always sunshine, unicorns and rainbows for them, but they manage to maintain a positive outlook even on dark days.

Happiness can be defined as:  "a state of well-being and contentment ".

So, what makes these people stand apart? Well, the answer lies in their habits, and here's how you can take a leaf out of their book.
Validation: One of the reasons why most people tend to be unhappy because they seek external validation, which is detrimental. Happy people seek their own validation internally.  Society has set a flawed perception of what constitute success, and in that pursuit of success, makes people susceptible to external validation.


Generous:  In this competitive world, people are more than willing to step over others to get what they want, so they do a lot more of the taking than the giving. In comparison, people who are more content and happy are generous and treat people with kindness.
Surround themselves with the right people:  One of the habits of happy people is to surround themselves with similar thinking and positive individuals and groups. Granted, that this won't be possible all the time, but happy people know how to cope during difficult and negative individuals without being consumed by their behaviour.
They are mindful: Happy people don't take things for granted and thus they know how to enjoy, live and learn in the moment. They have meaningful conversations without being distracted with gadgets, and so on.


They take care of themselves: They believe that the mind and body have to be nourished and taken care of. Therefore they exercise and are careful of what they eat. As a result, they are less stressed and have the necessary tools to deal with challenges, and are not easily overwhelmed.
Last Updated Mar 31, 2018, 6:48 PM IST