Diver gets unexpectedly intimate with great white shark
Diver gets a close call with death
Great white breaches cage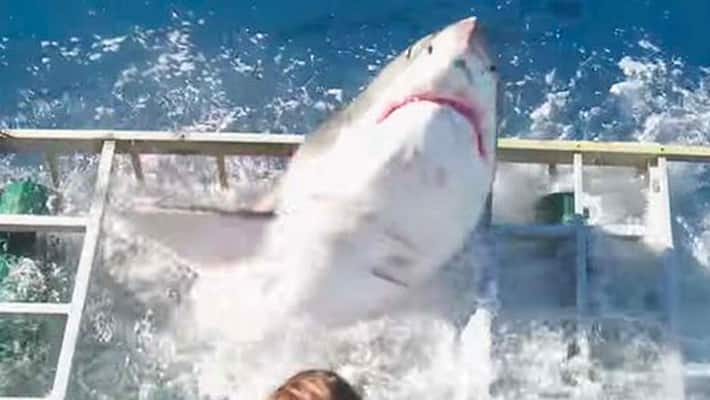 A diver had an up and personal encounter with a great white shark in Mexico in  a dive gone horribly wrong.
 
A great white shark breached the cage of the diver when it lunged for a piece of tuna, and entered the cage.
Predictably, chaos ensued. Watch the video here: 

According to the Youtube poster, Gabe & Garret, said, "When a great white shark lunges and bites something, it is temporarily blinded. They also cannot swim backwards. So this shark lunged at the bait, accidentally hit the side of the cage, was most likely confused and not able to swim backwards, it thrust forward and broke the metal rail of the cage."   

Clearly, the diver got more than he bargained for, and with a classic combination of experience and luck, emerged unscathed.
Last Updated Mar 31, 2018, 6:52 PM IST