Children's Day: Google Doodle features the drawing of an 11-year-old Pune girl
Anvita Prashant Telang, a sixth standard student from Pune had drawn today's doodle
She had won the 'Doodle 4Google' contest based on the theme 'If I could teach anyone anything, it would be'
Contest was held in three categories
Google joined Children's Day celebrations in India by showcasing a picture drawn by an 11-year-old Pune girl as its Doodle on November 14. The Doodle is featured on the Google India homepage, and as you hover your mouse over the image it says 'Happy Children's Day! Meet the Doodle for Google winner!.' 
 
Anvita Prashant Telang, the sixth standard student from Vibgyor High School in Balewadi, had won the 'Doodle 4Google' contest on the theme 'If I could teach anyone anything, it would be.' Along with her drawing, Telang also wrote a statement to Google.  
 
Enjoy Every Moment
"In the current stressful times, greatest joys of life are often hidden in simple things, thus I would like to teach everyone to take time to enjoy every moment of life and appreciate the simple things around us." 
 
The colourful Doodle represents balloons, butterflies, greenery, water life, water and children enjoying making it a lovely vibrant drawing. 
 
The competition aims to promote passion, creativity and imagination among young Google users, Sapna Chadha, marketing head of Google India said. 
 
The entries from over 50 cities in India were evaluated by creativity, theme communication and artistic merit along with the novel and unique approach adopted by the kids. 
 
The competition was held in three categories: Group 1 comprising students from Class 1 to 3, Group 2 students from Class 4 to 6 and Group 3 with students from Class 7 to 10. Anvita became the national winner and also won Group 2 category.  
 
Group 1 winner was B Shirsha of Sri Prakash Vidyaniketan, Visakhapatnam. She adopted 'Indoor Gardening' theme to draw the picture.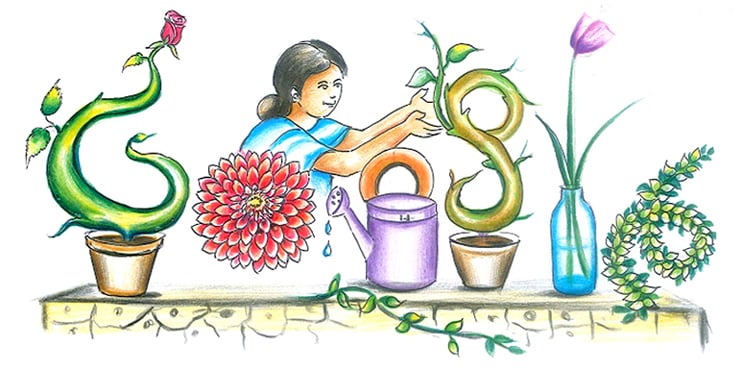 "I would like to teach everyone indoor gardening as it is one of the easiest way to be close to nature and a great activity for relaxation. To counter pollution, everyone then would be able to do something at their home itself," Shrisha wrote. 
 
Group 3 winner was Akashdeep of Kendriya Vidyalaya, Doranda, Ranchi. The Doodle was titled 'Water Conservation for A Better Tomorrow.'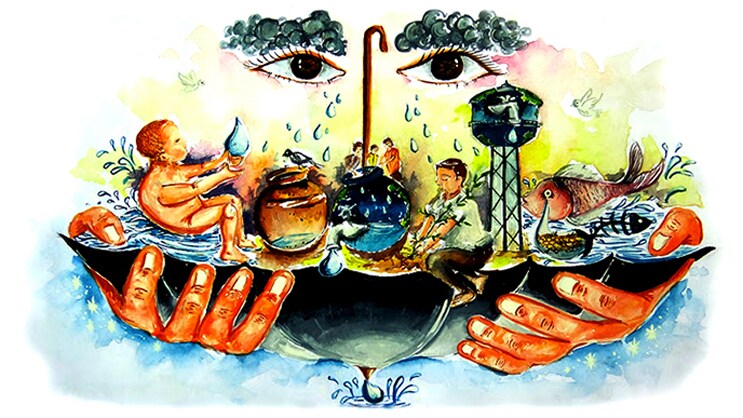 "Water is a vital resource for the existence of life. I would like to teach people various ways to save water to save life," Akashdeep wrote.
Last Updated Mar 31, 2018, 6:43 PM IST