From actors to soulmates: How Naga Chaitanya and Samantha Ruth Prabhu found love
Naga Chaitanya and Samantha Ruth Prabhu met when they filmed their first film, Ye Maya Chestave.
Their intense chemistry always made fans suspect if they are dating.
After knowing each other for eight years, they finally got engaged in 2017.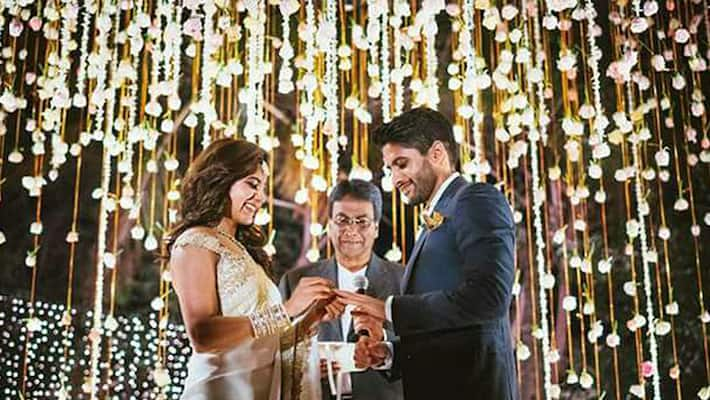 Admittedly, Naga Chaitanya and his fiancée Samantha Ruth Prabhu are one of the most adorable couples in Tollywood right now. These two sweethearts look so happy that they are capable of making even the most cynical person a hopeless romantic. But how did they fall in love? Well, for the uninitiated, here's a look at the couple's love story.
They met during the filming of Ye Maya Chesave in 2009
To be sure, Chaitanya and his lady love weren't always this close. They entered each other's lives as co-stars. They debuted in the Telugu movie, Ye Maya Chesave and struck a deep friendship. It's rumoured that they became quite close when they shared a moment on the Brooklyn Bridge in New York.
They had to break up before they fell in love with each other
Chaitanya and Sam were already close friends after their debut movie. But they two hadn't entered the relationship territory because the both of them were dating other people. Chaitanya was in a relationship with Shruti Haasan while Samantha was dating Siddharth. However, Chaitanya became single in 2013 and Sam, a while later.
They started flirting on Twitter
In 2015, Sam typed an adorable birthday message for Chaitanya and posted it on Twitter. She said, "Happy birthday to my favourite person. Forever and Always. A great year it's going to be." This message had the full capacity to melt hearts. However, it was his reply that made their conversation very interesting. He referred to her by her nickname, "paapa" and said thank you.
Sam dropped a few hints in May 2016
It was in May 2016 that rumours of their relationship began to surface. Sam said that she's found her prince charming and added that both the families have given their consent.
Nagarjuna fuelled these rumours
As if Sam's hints weren't enough, Chaitanya's father, Nagarjuna also dropped a few hints about his son's love life. In an interview, he said that he's very happy for Chaitanya, who's found his soul mate.
They made an unofficial appearance at a wedding
Their appearance at a wedding in August 2016 made everyone speculate if they were a couple.
Samantha finally admitted it
In September 2016, she finally said that she's dating Chaitanya but added that they aren't planning to get married any time soon. "Why should I talk about marriage to the media when there's still time? We have our parents' blessings and there's nothing to hide. We have a friendship and relationship as long as my career – right from my first film. I'm extremely happy. And no, the wedding is not in 2016."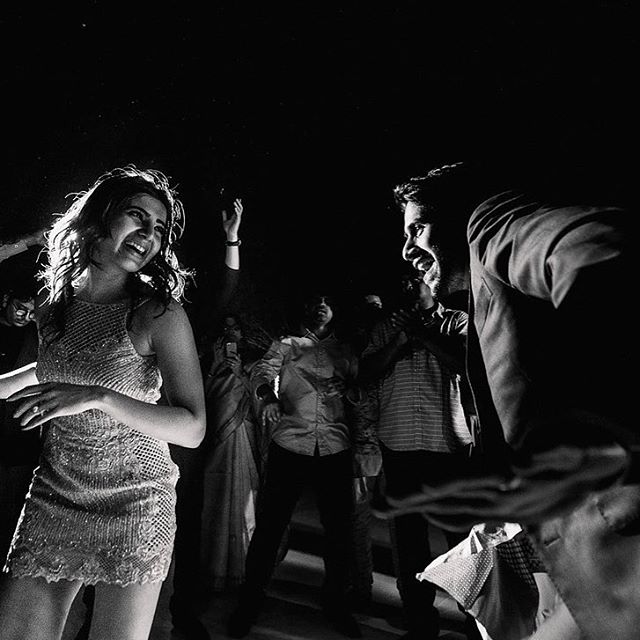 They took a vacation and shared it on Instagram
In December, they took a vacation by the beach. Incidentally, it was then that Chaitanya proposed. Pictures from their romantic vacation were splashed on Samantha's Instagram page.
They got engaged in 2017
After knowing each other for 8 years, they finally got engaged on January 30. Their engagement was a super intimate ceremony attended by family and friends.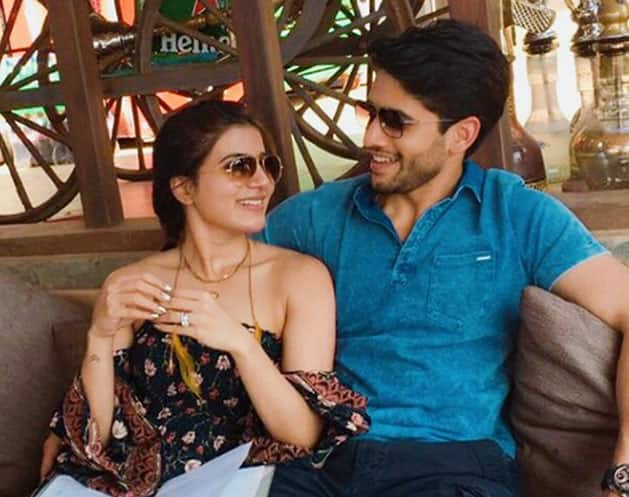 Last Updated Mar 31, 2018, 6:40 PM IST