Eight quirky Guinness World Records from India
The records range from name most haircuts to hugs
Even a suit worn by Prime Minister Narendra Modi entered record books
World Yoga Day celebrations entered Guinness Books for most number of headstands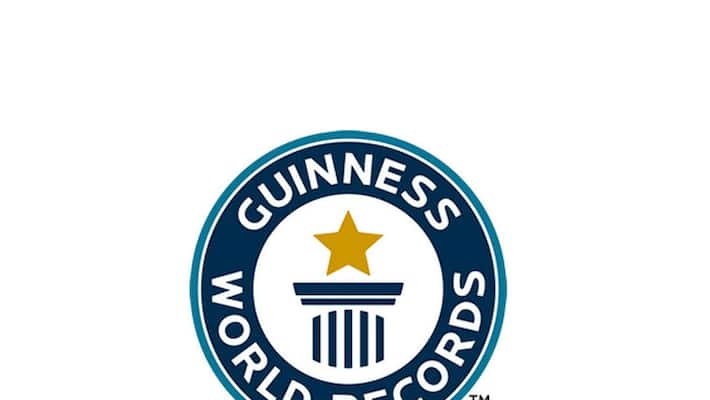 Indians are known to be a diverse lot. Be it language, cuisines or religions, we love to mix it up. The country is also full of quirks who don't fail to prove their eccentricity whenever they get an opportunity. 2016 was no different, and this year Indian's were on a record-breaking spree. 
 
We list some of the unique attempts by Indian's that made into Guinness World Records this year. 

The dirt cake
 

It's celebration time, and let's begin with the story of a cake. Baking Buddies, a Bangalore-based baking company won the Guinness approval for traditional dirt pudding cake. The cake weighed 1,078 kg and was prepared with 220 kg cheese, 550 kg sandwich cookies, 190 litres whipped cream, 180 litres milk, 35 kg sweets, 45 kg custard and 35 kg edible decoration and 10 hours of preparation. 

Narendra Modi's suit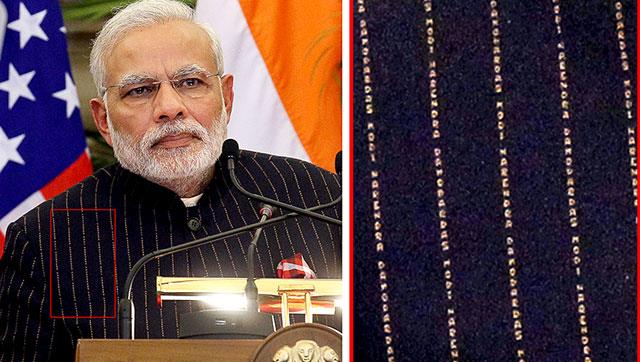 The most famous personality who entered Guinness records is Prime Minister Narendra Modi. It was a suit he wore during the visit of US President Barak Obama that found a place in Guinness Book of World Records. The controversial suit had his Modi's name handwoven to it using golden thread. The suit entered record book as the most expensive suit ever to be sold after a Surat-based businessman bought it for ₹4.31 crore. 
 
Most hugs in a minute
 

Krishna Kumar, a native of Hyderabad entered Guinness World Records after he managed to hug 79 people in a minute. Though he actually embraced 83 persons, most of them school students, the world records team disqualified some of them as mere headlocks. 
 
Bathukamma festival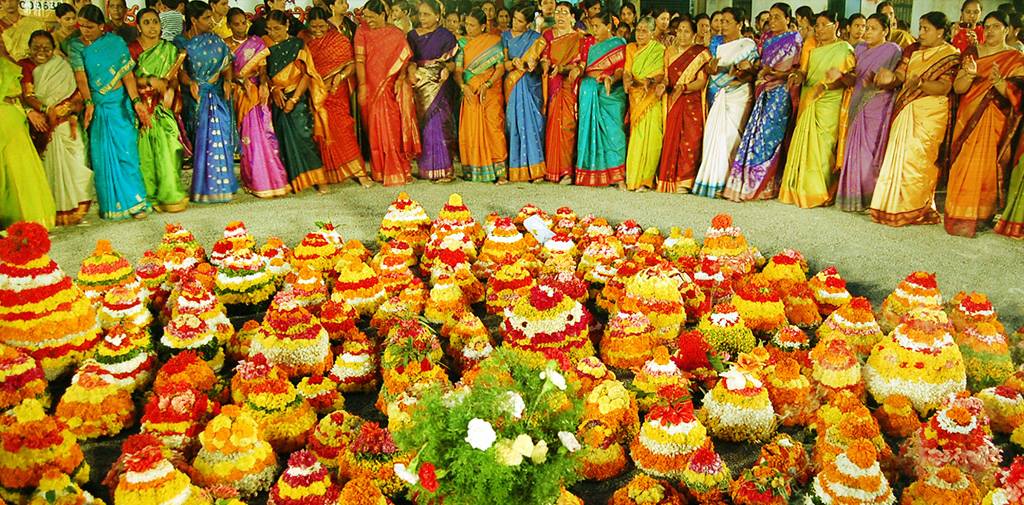 The festival of Hyderabad entered world records for women participation. As many as 9,292 women participated in the festival celebrated in October at Telangana's Lal Bahadur Shastri Stadium. The most popular faces that attended the festival were tennis star Sania Mirza and badminton star P V Sindhu. 

Most haircuts in 24 hours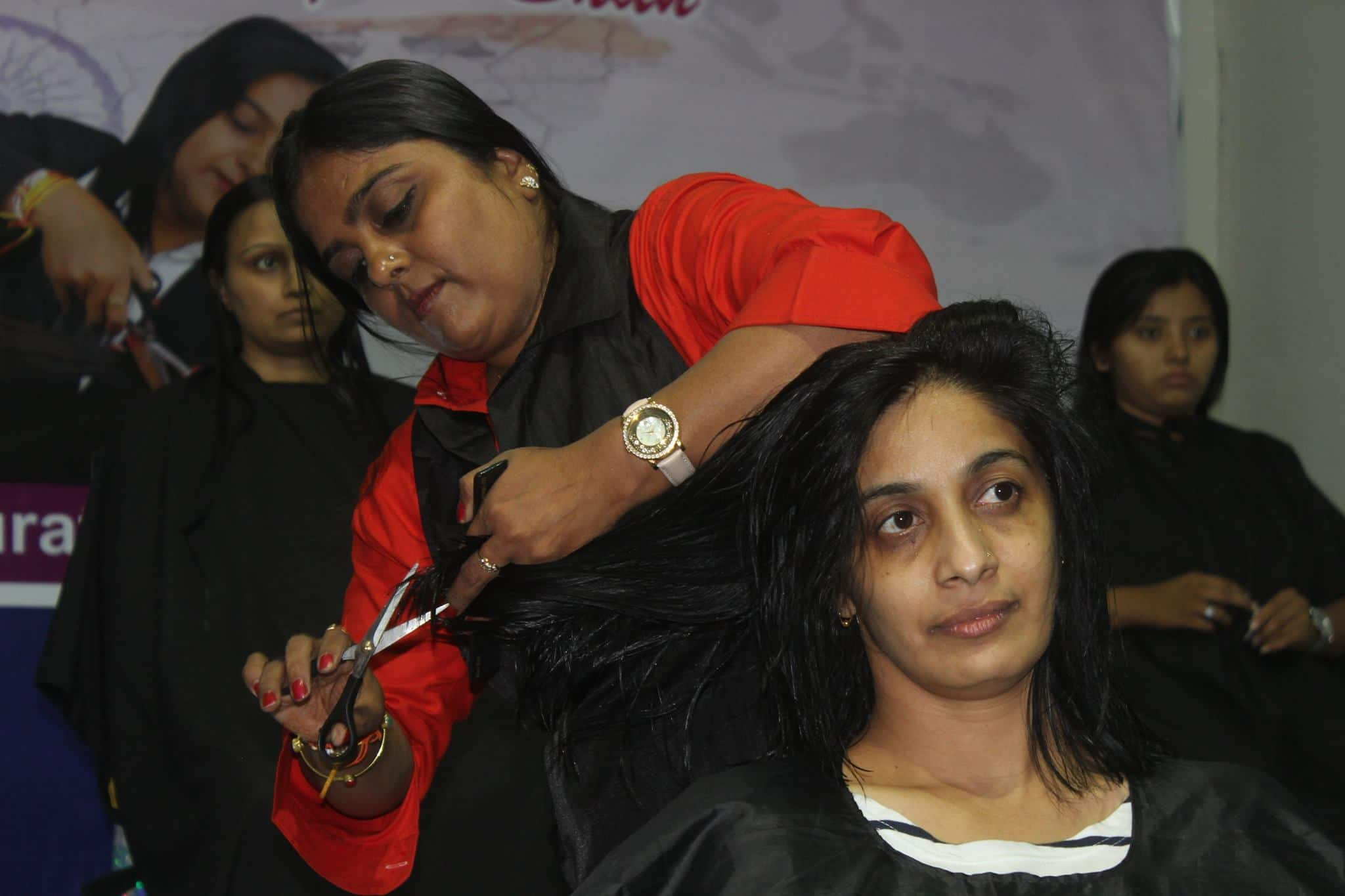 Sheetal Kalpesh Shah, hailing from Surat, made into Guinness records after she managed to give haircuts to 571 persons without a break for 24 hours. The previous record was held by a London-based couple who did hair cutting for 51 persons. 
 
Most number of people doing headstands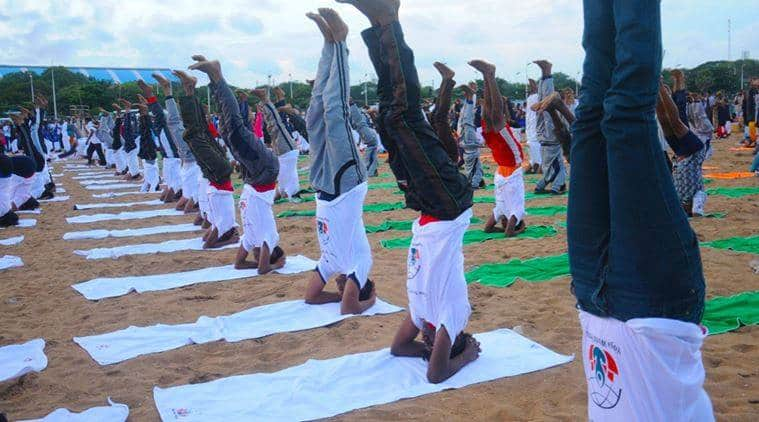 The World Yoga Day celebrations on December 5 at Chennai led to a record. As many as 648 people performed 'Sirsasana' or headstand at a time and made the record. The earlier record was for 408 individuals performing headstands on June 6, 2016. 
 
Umbrella Dance
 

An umbrella dance held at Surendranagar in Gujrat made it to the Guinness Book of records after 1,996 persons participated in the dance September 6. 
 
Largest voucher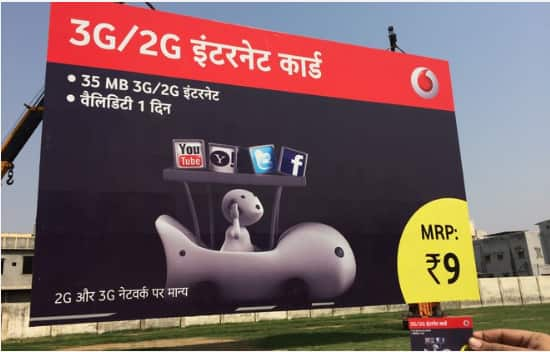 Mobile service provider Vodafone installed a 62 ft 5.5 inches long and 40 ft one-inch high prepaid voucher replica at Agra. The gigantic voucher was installed to celebrate its assortment of offers through coupon recharges. However, the company failed to encash it. 
Last Updated Mar 31, 2018, 6:55 PM IST