Viral video: Mama dog brings back food for its puppies
Man gives dog chicken drumstick
Dog does not eat it right away
Man is pleasantly surprised with her kindness and gesture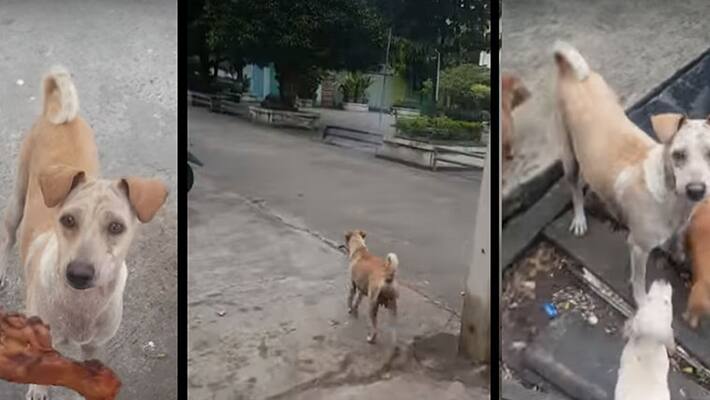 This lucky person witnessed something incredible. It all started with a piece of chicken that he gave to this stray dog he befriended in Thailand.
 
Instead of chowing down on that juicy leg piece, the dog goes away. Presumably, surprised by her behaviour, the man follows her to a shanty, only to be stunned with what follows next.
 
A litter of puppies comes out, and the mother lays down the chicken piece for her puppies.
This video will give you all the feels. Watch now: 



Also read:  Magician performs tricks on dogs
Last Updated Mar 31, 2018, 7:07 PM IST