Watch: Dh 1.3 million Lamborghini crushed to pieces in front of the owner
A Dh1.3 million Lamborghini was crushed in front of owner
The car owner had been using a fake number plate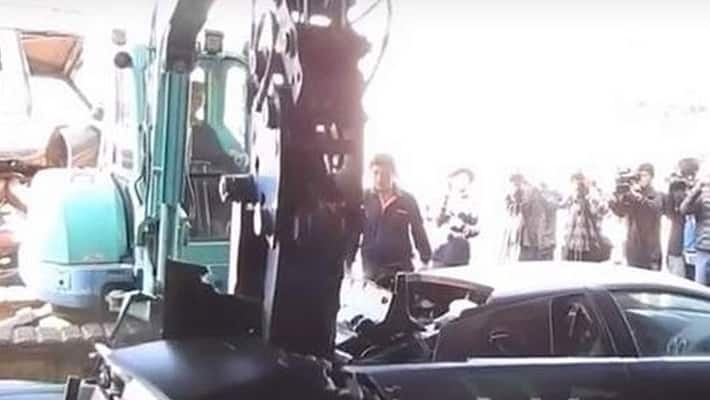 The Dh 1.3 million Lamborghini was seized and kept in legal custody in 2013, after officials spotted the car being driven on a public road without a valid registration.
The Lambhorgini was seized under the Road Traffic Management and Penalty Act when the officers found fake number plate during a routine check. 
Read: BJP MLA's wife rams ₹5 crore saffron Lamborghini gift into auto

After three years of appeal, the government finally decided to smash the high end luxury car.
Watch: Lamborghini Huracán Spyder launched at Rs. 3.98 crore
The car owner, who is also a commercial pilot, looked on horrified as his car was shredded. 
Last Updated Mar 31, 2018, 7:02 PM IST