My First Love: Shillong
Set amongst the foothills of the Himalayas is this beautiful town that makes you feel at home the minute you enter the winding roads running through the hills – NH6
I would suggest taking a couple of weeks off and do the entire North-east belt instead of just Shillong. There are other equally fabulous places in the region which will take your breath away
Shillong is a haven not just for music lovers but also for international bands like Iron Maiden, Linkin Park, Metallica, Petra, Firehouse, Guns N Roses to name a few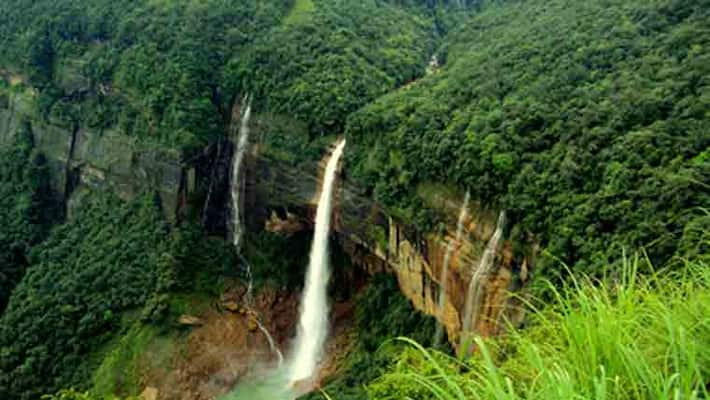 Monsoons make everything beautiful again! Today I am writing about my first love… my hometown and the place I long to be in. Shillong. Set amongst the foothills of the Himalayas is this beautiful town that makes you feel at home the minute you enter the winding roads running through the hills – NH6. I'm sure the landscape will make you forget all your woes and you will be lost in the mountains.
TRAVEL TIP: If you are weak in the stomach, better pop an antacid before venturing out into this highway. The constant turns might make you feel slightly wobbly.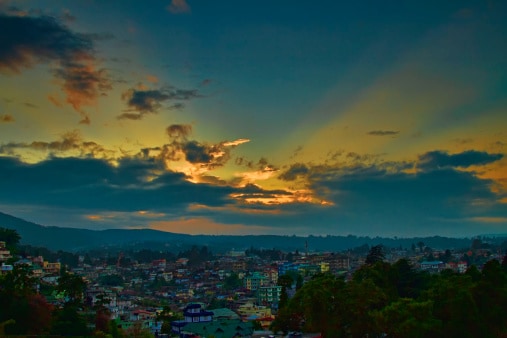 The capital city of Meghalaya (Abode of Clouds) located in the East Khasi Hills District, is not just known for its natural beauty. It is also home to few of the greatest local musicians and dancers. Ranging from heavy metal to alternate rock to hip hop and western classical music, Shillong is a haven not just for music lovers but also for international bands like Iron Maiden, Linkin Park, Metallica, Petra, Firehouse, Guns N Roses to name a few. NH7 Weekender also made its way into Shillong recently.
This article is dedicated to all those who are dying to go to Shillong but have no idea how to get there and what to do. here is a low down from a local on what Shillong has to offer.
How to get there: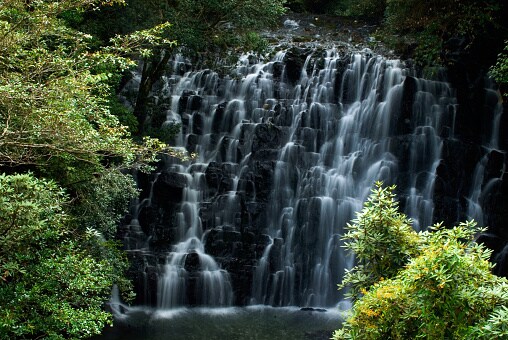 You will have to take a flight to get to Guwahati first. This is an easy one. You can get flights from Delhi, Mumbai and Kolkata to get to Guwahati. Mumbai also offers direct flights to Guwahati. From any other city, you would have to take a connecting flight via Kolkata.
TRAVEL TIP: Air India operates flights from Guwahati to Shillong as well. Avoid this flight as it is usually an alternate day flight and almost always massively delayed.
Once you are in Guwahati, there are multiple ways of getting to Shillong.
Car – You will find many taxi cabs waiting outside the airport ushering you to their cabs the minute you walk out of arrivals.
Cost = Rs. 2000 - 2500/- for a one way trip.
There are two options here –
You share the taxi with three more people in which case the fare is split between all the passengers. Depending upon where the other people are getting off, you can ask the driver to drop you at your hotel. If your hotel is out of the way, he will drop you at the nearest possible place from where you can hire a local taxi.
You book the entire taxi for yourself in which case you will have to pay the entire fare. The driver will drop you at your hotel.
TRAVEL TIP: One quick point here… north eastern people are extremely hospitable towards tourists. It would do you good they will return the favour. Nobody responds well to rudeness.
Where to stay: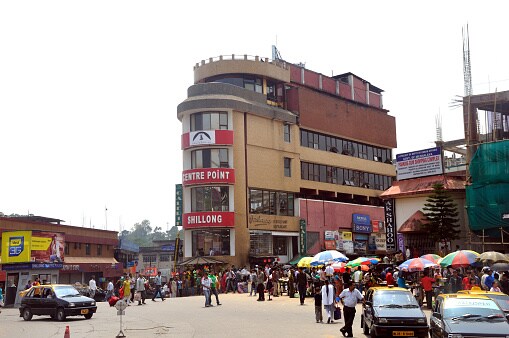 Please understand that Shillong is a really tiny hill station and may not have that 5-star accommodation that you are looking for. That said, the place does have a lot to offer in terms of budget range.
Luxury –
Ri Kynjai - If you are okay with staying about 30 – 45 minutes away from the city, and don't mind spending that extra cash, you must try out Ri Kynjai. This resort is located inBarapani and will definitely take your breath away.
Cost  =Rs. 10000 ++
TRAVEL TIP: Call the hotel to get best rates. Don't book online.
Hotel Polo Towers – This 3 star hotel is located in the city near the Polo Ground (Yes. It is an actual polo ground where the sport was played by the British).
Cost = 8000 - 10000
Hotel Center Point – As the name suggests, this hotel is located bang at the center of Shillong. It is the closest to the shopping center, restaurants, MTC bus stop and outstation taxi stand. You can get a cab to anywhere in the city here.
Cost = Rs. 5000 – 7000
Pine Wood Hotel – Located just outside Ward's Lake, this is a hotel with the most amazing view. The rooms are basically cottages which were built in the British era and exude the cultural impact that period had on this city.
Cost = Rs. 6000 - 8000
Budget –
Grace Hotel – This hotel is chocoblock around the year with tourists from all over India staying here. This is located in the residential locality called Jail Road (yes. Because there is a jail here). It is a 5 minute walk from the city center and Police Bazaar. Book early as this hotel sells out like hot cakes!
Cost = Rs. 1000 - 1500
Monsoon Hotel – This is located in GS Road. I would recommend this hotel if you are a backpacker or not very particular about where you sleep. Ladies travelling solo should ideally avoid this hotel.
Cost = Rs. 1000 – 1500
The Marriott is also opening up in Jail Road, however, I highly doubt it will be open by the time you read this!
What to do:
TRAVEL TIP: Helicopters don't operate during the monsoons. Make sure you check before booking tickets
Cherrapunji and Mausinram
Umiam/Barapani Lake
Elephant Falls
Ward's Lake
Mawphlang Falls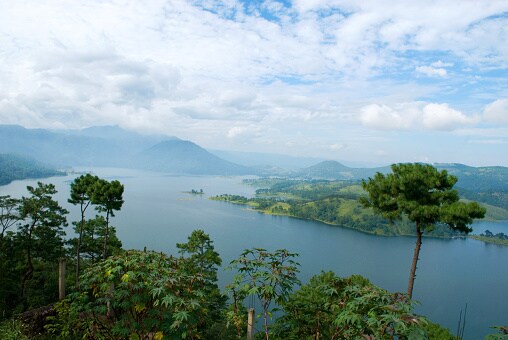 Umiam/Barapani Lake
Air Force Museum
Shillong Peak
All Saint's Church
Cathedral of Mary Help of Christians
Mawjymbuin Cave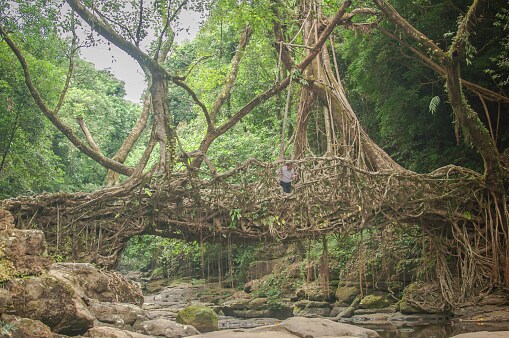 Mawlynlong
Laitlum Canyons
David Scott Trail
Lumpongdeng Island
Mawlynlong (Clean village)
Mawsmai Cave
Balphakram National Park (Near Garo Hills)
Treks - There's plenty of day trips happening these days ranging from trekking near Cherrapunji and Mawlynlong to the nearby outskirts of Shillong where you could go cycling through tea gardens, strawberry fields and bamboo plantations.  A very popular trek is a three-hour trek through dense jungles that eventually ends in the fascinating root bridge in Mawlynlong. If you look up camp trails Shillong on the net, there's a lot to choose from as many youngsters have started taking groups of people on these adventure tours.
What to eat:
While in Shillong, eat like the locals! Try the local preparations such as Tungtab which is a preparation of fermented dry fish, a variety of Momos, Tarumbai, which are fermented beans and the very popular Dohneiong,  Dohneiiong, a preparation of pork using local spices. One must also indulge in Kyat which is a beverage prepared from rice. 
TRAVEL TIP: Aloo Muri, a local form of chaat is a must have! Do not leave Shillong without trying this! you will find hawkers making this at every street corner. My favourite one is right outside Lade Keane College. This guy has been there since I was in college (which is about 10 years back!) and still remembers me.
Some popular spots where you can sample the local cuisine are:
Cafe Shillong 
Neolith
Trattoria
Sesame
Joe's Jadoh Stall 
Café Shillong
Munchies
If you want to stick to your regular dal makhani and chicken tikka, City Hut Dhaba is a an awesome restaurant.
Shopping:
Shillong is known for its winter clothes. Once there, you must visit Police Bazaar for all the street shopping that you can do. make sure you bring along an extra bag because trust me you will need it.
Glory's Plaza is a one stop so-called mall for all your needs – clothes, shoes, bags, accessories and what not! The best part about this place is that you can bargain your heart out! However, be polite about it, be nice to the people and they will definitely like you to give you a huge discount!
Opposite Glory's Plaza is the Tibetan Market. Yet another place to empty your pockets!
There are multiple handicraft stores as well that sell local hand made things like intricate wood carvings, textiles and souvenirs for you to take home the memories. The locals, known as Khasis, are the predominant tribe in Shillong. They excel in hand crafted items and taking a few with you will definitely bring a smile to their faces!
If you are looking for winter boots, head to the market in Laitumkhrah. The minute you enter there, you will be blown away with the number of local shops selling boots!
TRAVEL TIP: Don't lose hope or patience while trying on shoes in Shillong. The people there have really tiny feet and hence most shoes catered to their fit. It might take you some time to find the perfect one for you… but just hang in there.
I hope this article helps you in your travel. I would suggest taking a couple of weeks off and do the entire North-east belt instead of just Shillong. There are other equally fabulous places in the region which will take your breath away like Tawang, Zero, Roing (Arunachal Pradesh), Imphal, Loktak Lake, Kakching (Manipur), Kaziranga National Park and Manas National Park (Assam). Better yet… go backpacking!
**Please note that costs mentioned in this article may have changed from the date of publication. Please recheck all rates before booking.
Deea is an Influencer Marketer, content creator, traveller, photographer and blogger.
Last Updated Mar 31, 2018, 7:01 PM IST