If you want to travel, make new friends and not worry about stay, then couchsurfing is the way to go
Staying in a stranger's house in a far-away land is quite overwhelming. Yes, it could turn out dangerous if you are not careful
Here are some tips on how to find a host and how to be a good guest
What is Couchsurfing?
It is basically staying with a local, experiencing their culture and making new friends all free of cost. Yes! Free of cost! How cool is that? Though not a new trend, couchsurfing remains a go-to option for many travellers, even in times of cheap accommodations on portals such as Airbnb.Couch-surfing works wonders if you are keen to travel for a longer duration or if you're on a budget.
Personally, I haven't couchsurfed. But I am definitely planning to in my next trip abroad. Hence, I have been reading up about it. Here is what I've learned.
Where to start?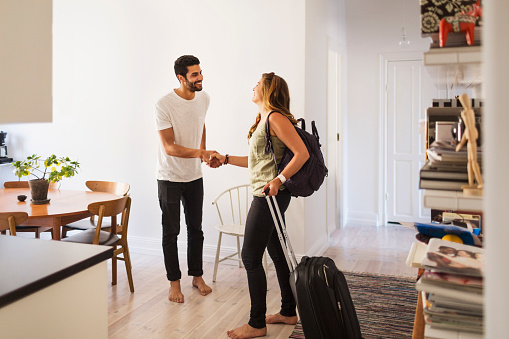 For a lot of us (including me), staying in a stranger's house in a far-away land is quite overwhelming. Yes, it could turn out dangerous if you are not careful. However, there are ways to ensure that you have a great time, make lots of wonderful memories and new friends and yet be safe.
There are multiple websites that you could sign up on to map couchsurfer hosts. www.couchsurfing.org  is one such website. The website is quite self-explanatory and the signup process is easy. However, it is important that you keep the following things in mind while creating your profile on any couchsurfing website.
A few other websites are BeWelcome, Servas, Hospitality Club, and GlobalFreeloaders.
Get a good sense of the host. Check their profiles and images carefully and even look them up on social media to understand them better. Try to find people who share common interests with you and are like minded. Ask questions! You need to know if the host lives with family, how many people live there, if you are allowed to use the kitchen, how many surfers have they hosted, house rules and the likes.
You must read their references to understand other's experiences with them.
For women travelling solo or have children travelling with you, it is advisable to stay either with other women or with families.
If there is any information missing, ask the host questions to clear your doubts. Check how much privacy can the host offer you. You must understand finer details like if you would get your own room or you would be sleeping in a common area and if you should bring your ow sleeping arrangement.
Establish mutual expectations before confirming your stay to have a smooth experience.
How to approach hosts and get them to accept your request?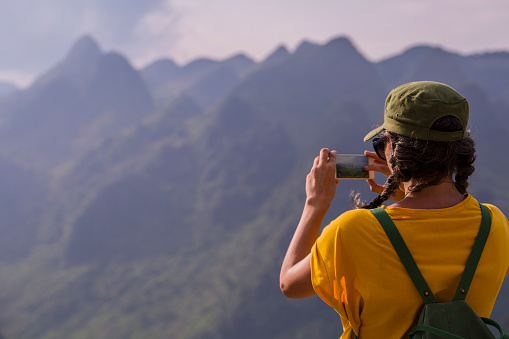 It is important that you approach your prospective hosts in a way that they want to host you. They should realise that you would be a great guest. It is not always all about you. Always send requests to at least 5 to 6 hosts. Ensure that you send out personalised messages to all the hosts you have sent requests to. Do not copy paste. Experience hosts will immediately reject your request.
Have multiple profile pictures. Add pictures from your travels, etc to make you more genuine and caring. Make sure you use your current pictures… meaning the pictures must be of your current age. This lets the host know that you are a real person and not a spammer.
Have recommendations on your profile. If you are a first time user, you can have a friend who uses the website to write a positive recommendation for you and describe you as a friend. Guests need to know that you aren't a creep too! 
Couchsurfing is about being a part of a community. A community that loves to travel, to host and to make new memories and friends. Attend couchsurfing meet-ups and local events which are held in local cities. You can get the information on the next gathering on the couchsurfing website. Meet new people from the community and mingle! Don't forget… you can get reviews from anyone!
How to be a good couchsurfing guest?
Yes, it is free! Yes you are in a new city! Yes you would like to spend all your time exploring and just come back to sleep.
But you are not in a hotel.
You are in somebody's home who has been gracious enough to host a complete stranger and that too free of charge. What I'm saying is that you need to be a good and respectful guest. Here are a few pointers in how you can make your couchsurfing experience amazing for both yourself and your host:
You are already a stranger to your host. Do not bring more strangers (whom you met at some pub and became buddies with while downing beers) into their home. Would you like it if someone did that you?
Don't get home at odd hours. It disrupts the hosts lifestyle. Respect house rules.
It is always advisable to do something nice for your host. If you are allowed to use the kitchen, cook a meal for them, if not, take them out. Get a souvenir for them from your country.
Engage with the host. Share stories and build a relationship. If they have the time, ask them to take you out and show you the city through the eyes of a local. Not only will you explore much more, you will also get the best do's and don'ts from them.
Understand their culture and respect it.
Keep their house clean. No one likes it if their homes are messed up by others. Clean up after yourselves.
If your plans change, inform your host. Don't make them wait around for you.
And lastly, leave a review for them at the end of your stay. It not only helps the host but also other users who might be looking for a good host.
Not all hosts want to interact with guests. Some like to be left alone and appreciate their privacy. Respect that.
Couchsurfing is a great way to travel and stay and save a lot of money which you can use for other things. However, you have to come in with a positive attitude, be flexible in your expectations and have a desire to be a part of a community.
Want to share your experience? Let us know by commenting below!
Deea is an Influencer Marketer, content creator, traveller, photographer and blogger.