A northeastern paradise: Arunachal Pradesh
Northeast India, blessed by Mother Nature, remains untouched by the massacre of concrete jungles
When travelling to the northeast, I would recommend taking about a month's vacation and see all the states
Here's all you could check out while on your stay there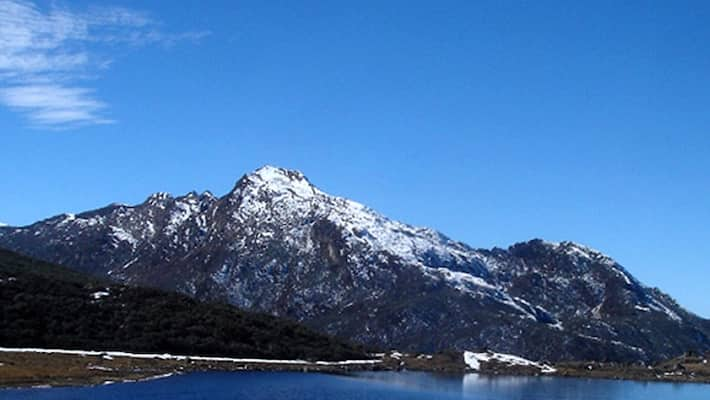 Beyond the bustling cities of India, escaping pollution, traffic lights, and general chaos is a secluded paradise that few know of or have traversed to. Northeast India, blessed by Mother Nature, remains untouched by the massacre of concrete jungles. And one such state that revels in the Himalayan range is Arunachal Pradesh.
For those of you who are still scratching their head or thinking about China, here is a map for you to locate the state.
Arunachal Pradesh is truly a culture heaven with 26 major tribes including sub-tribes. Every tribe has their own unique set of traditions and customs. The major tribes of Arunachal are: Adi, Galo, Aka, Apatani, Nyishi, Tagins, Bori, and Bokar etc.
The sun and the moon are the presiding deities of the major tribes who follow the Donyi-Polo religion (the name stands for sun and moon). The West Kameng and Tawang district are mainly inhabited by the Tibetan influenced Monpa and Sherdukpen tribe. In Lohit district it is the Khampti and the Singpho tribe. All these four major tribes are followers of two different sects of Buddhism (Mahayana Hinayana). The other tribes are basically followers of ancient beliefs with animal worship being quite prominent amongst them. 
When travelling to the northeast, I would recommend taking about a month's vacation and see all the states (Yes! There is that much to see and experience). However, for those of you who are intrigued by Arunachal and can't really take a month's leave from work, fret not. Here is a low down on Arunachal and a 10-day sample itinerary to help you plan your perfect trip.
TRAVEL TIP: You need to have an Inner Line Permit to visit Arunachal Pradesh which you can get issued from the airport at Kolkata, Guwahati or Tezpur.
Also, keep in mind that, while traveling in Arunachal Pradesh you will be spending a significant amount of your time on the road. 
When to go:
The best time to visit Arunachal Pradesh is June to October. Winters are severe here and so this is about the best time to visit Arunachal Pradesh. 
Getting there:
Arunachal Pradesh has a good network of roads, although journeys to far-off places such as Tawang or Mechuka can be quite bumpy and painful. Helicopters, buses and a train line connect state capital Itanagar to Guwahati.
What to eat:
Rice
Bamboo Shoot
Pika Pila
Lukter
Pehak
Apong
Marua
Chura Sabji
MoMo
10-day Itinerary:
Day 1: Guwahati/Tezpur to Bomdila
You can reach Guwahati from any of the metro cities.
TRAVEL TIP: You could take a road trip from Guwahati to Bomdila but that will set you back by 10 hours. It is better to take a flight till Tezpur and then do a 5 hour drive instead to Bomdila.
Renting a car can be expensive, but it is a practical option. Most cabbies will be happy to stay with you for the entire duration. A cab will cost you Rs 1500/day from Guwahati
Tezpur-Bomdila cab should put you back by Rs 700.
Arunachal Pradesh State Transport (APST) buses connect Guwahati / Tezpur and Bomdila. They run on fixed schedules and are affordable. Take the bus if you have the luxury of time, else opt for a cab.
Day 2: Bomdila
Bomdila is home to many Buddhist temples and the Bomdila Monastery being the biggest tourist attraction.
Trek up to RR Hill, Bomdila's highest point and you'll be treated to breath-taking views of Tibet and Bhutan.
If you are a wildlife enthusiast, don't miss the Eaglenest Sanctuary, home to close to a hundred species of birds and animals and offers a view of a waterfall formed by the Kameng river.
Stay: Hotel Sweet, Circuit House, Hotel La and Tourist Lodge (Approximate tariff for one night: Rs 800 to Rs 2500)
Eat: The Bomdila market place has several options for local cuisine like momos, thukpa, soups and noodles. If you are adventurous enough, try out the roadside stalls and dhabas. Some of the better restaurants include Tsepal Yongjam, Dragon and Silver Oaks.
Day 3: Bomdila to Tawang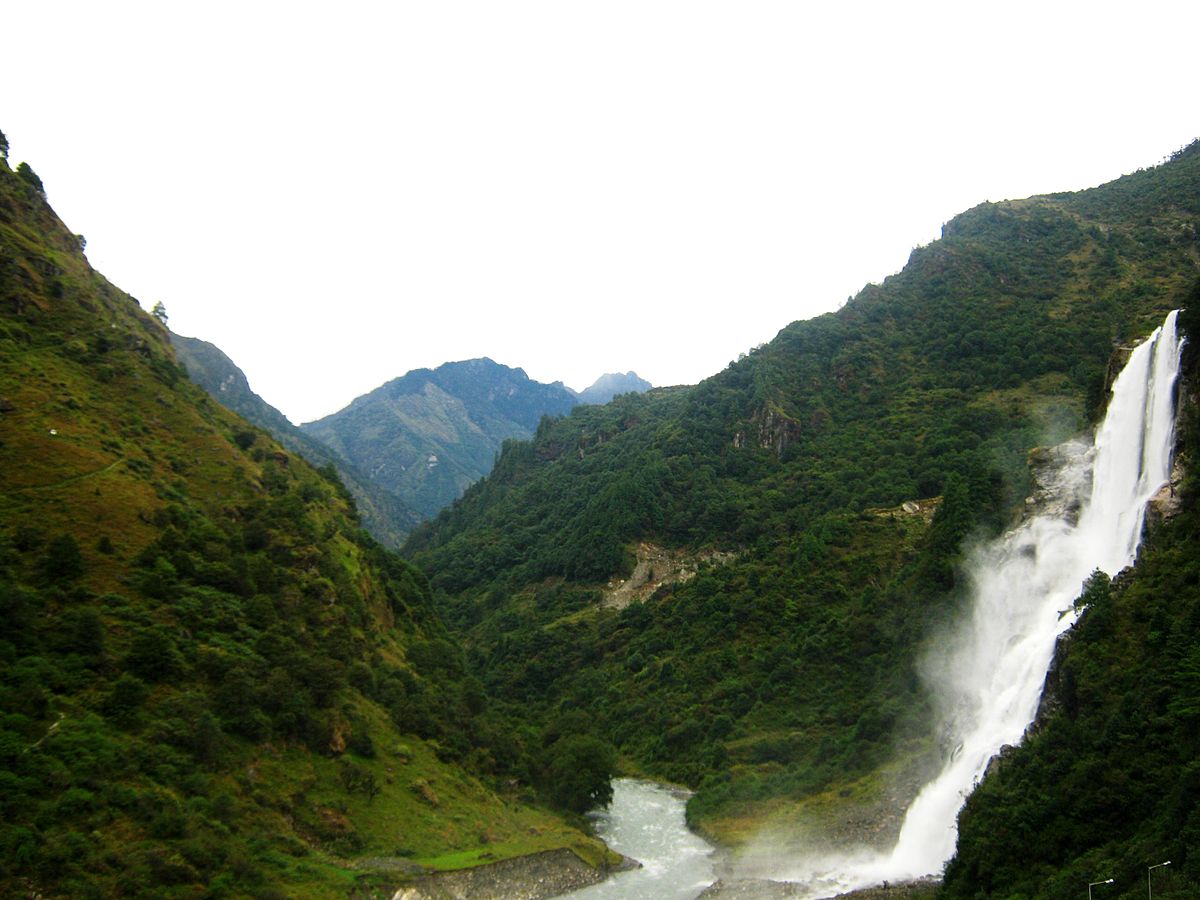 Head to Tawang after breakfast. Depending on the condition of the roads, the drive can take anywhere between eight to 11 hours.
On your way to Tawang from Bomdila stop by the Nuranang Waterfalls which is 130 km from Bomdila and approximately 40 km from Tawang.
Rest well for the rest of the day.
Stay: The Circuit House, Hotel Nichu, Hotel Shangrila, Inspection Bungalow and the Government Tourist Lodge (Approximate tariff: Rs 750 to Rs 3,000)
Eat: Food in Tawang is not as cheap as you may expect it to be because most of it is transported to Tawang. Roadside stalls and restaurants like the Cafe Nirvana, Orange Restaurant and Lounge Bar, Blue Pine and the Sno-Yak Restaurant serve decent food.
Day 4: Tawang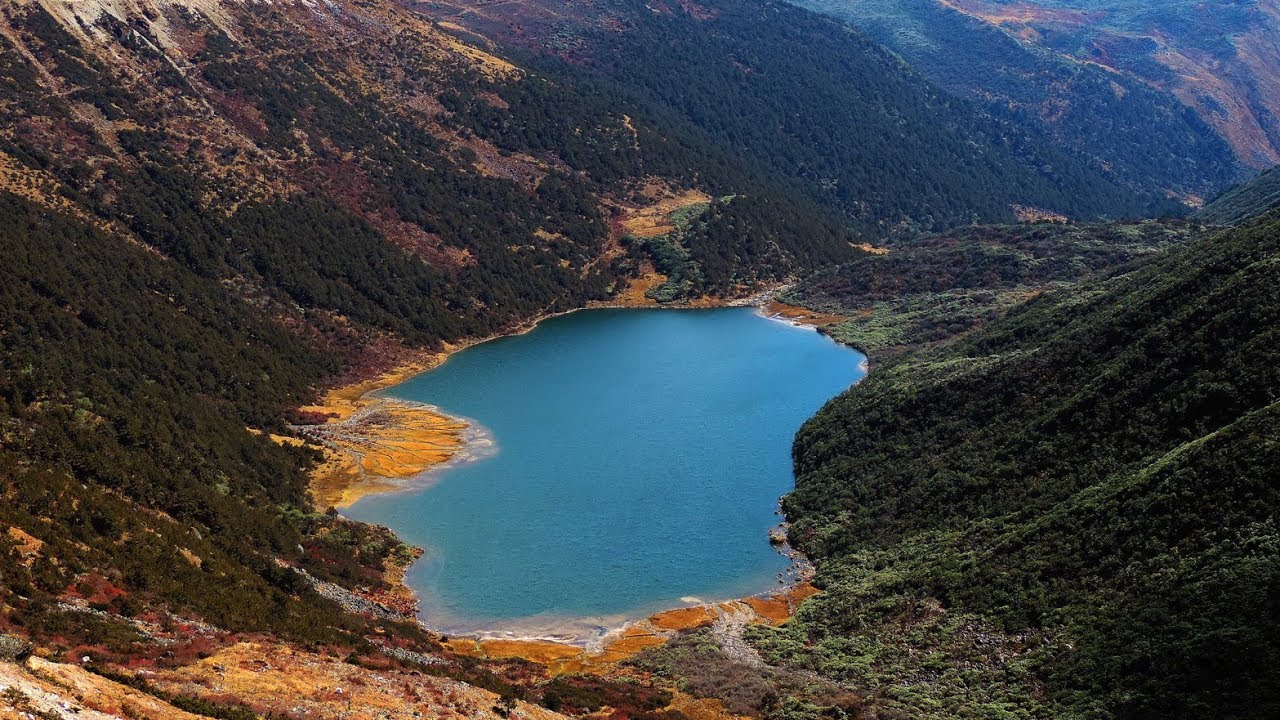 Pankang Teng Tso Lake
Visit the picturesque Tawang Monastery followed by the War Memorial.
Head to the Shong-Tser Lake also called the Madhuri Lake and Pankang Teng Tso, which remains frozen through the winters but offers stunning views from autumn to spring.
Visit Jaswant Garh, a memorial built in honour of a soldier named Jaswant Singh Rawat of the Indian Army who fought the invading Chinese all alone for three long days.
Local cabs in Tawang will cost you anywhere between Rs. 1500 and Rs. 3,000 per day.
Other places to visit in Tawang: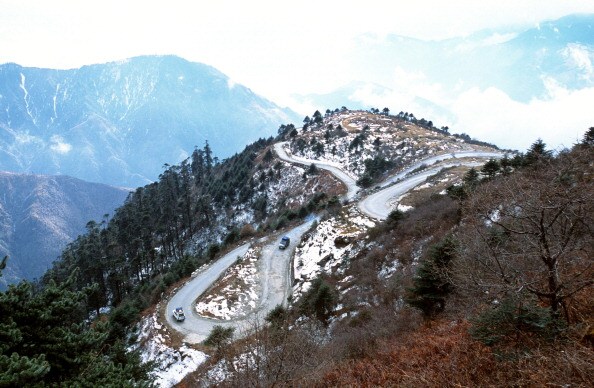 Sela Pass
Sela Pass
Bumla Pass
Gorichen Peak
Taktsang Gompa
Nuranang Waterfalls
Bap Teng Kang Waterfalls
Day 5: Tawang to Dirang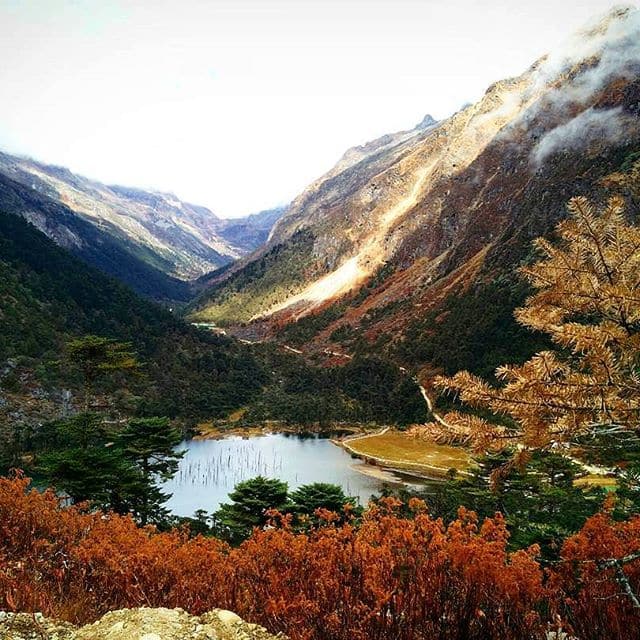 Though Dirang is situated between Bomdila and Tawang, it is advisable to stop on your way back because it serves as a good point to break your onward journey to Itanagar.
If you are taking local transport note that the last bus from Tawang to Bomdila leaves by noon. A cab ride will take close to seven hours, but the bus journey can go up to eight or nine (sometimes even more due to bad roads or weather).
Stay: Hotel Samdup Khang, Hotel Pemaling, and Hotel KC are some of your budget to mid-range option. (Approximate tariff for one night: Rs 500 to Rs 1800)
Eat: The best places to eat in Dirang are the local street food stalls.
Day 6: Dirang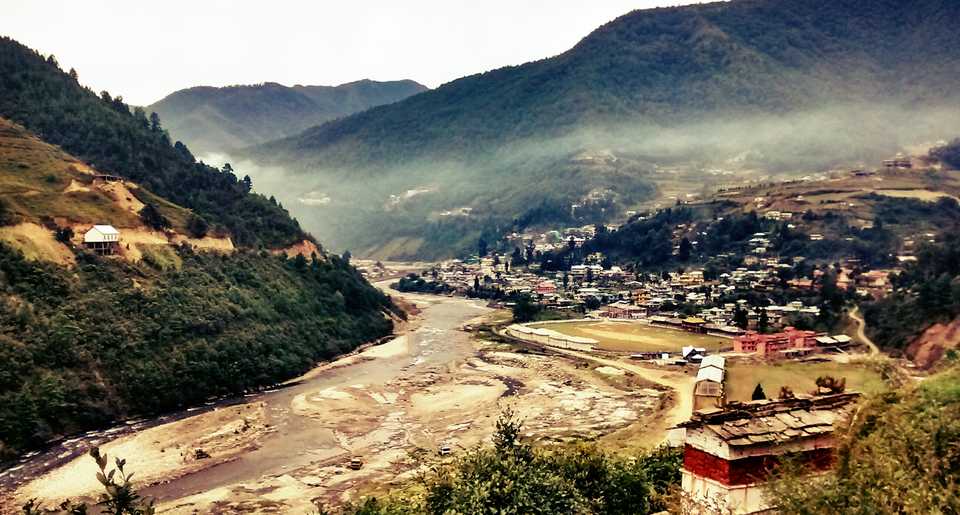 While in Dirang visit the five centuries-old Kalachakra Monastery.
Then head to Dirang Dzong, a tribal region located on the banks of the Dirang river. The architecture of houses in this region are said to be over 500 years old.
Next visit the Sangti valley. If you're interested in treks, local guides will be happy to take you up to a vantage point from where you can get a clear view of the eastern Himalayas.
Dirang is best and easily covered on foot. But if you must, local taxis will cost you about Rs 1500.
Day 7: Dirang to Itanagar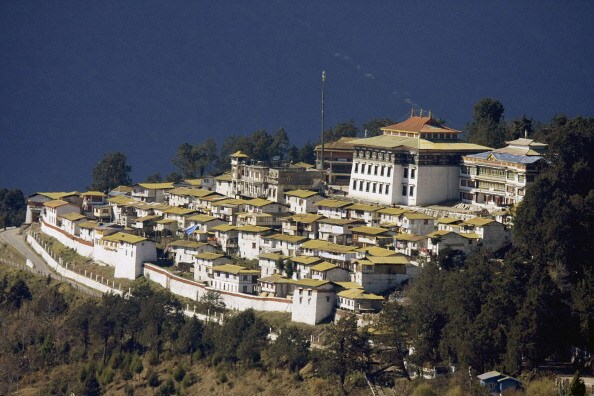 Dirang
Drive down to Itanagar. Buses from Bomdila to Itanagar depart from the terminal as early as 6 am and the ticket will cost you around Rs 160.
After the 12-hour journey, directly check into any hotel/hostel in Itanagar for the much-needed sleep.
TRAVEL TIP: A cab from Dirang to Itanagar will easily save you at least three hours of travel time.
Stay:  Hotel Arunachal, Hotel Donyi Polo Ashok, Hotel Itafort and the Field Hostel are some of the best options in the city. (Approximate tariff for one night: Rs 800 to Rs 3,000)
Eat: Zero Point is the most famous restaurant for people craving for some familiar Indian cuisine. On the other hand, Poong Nest is for people who want to try local food in its true form.
Things to do in Itanagar: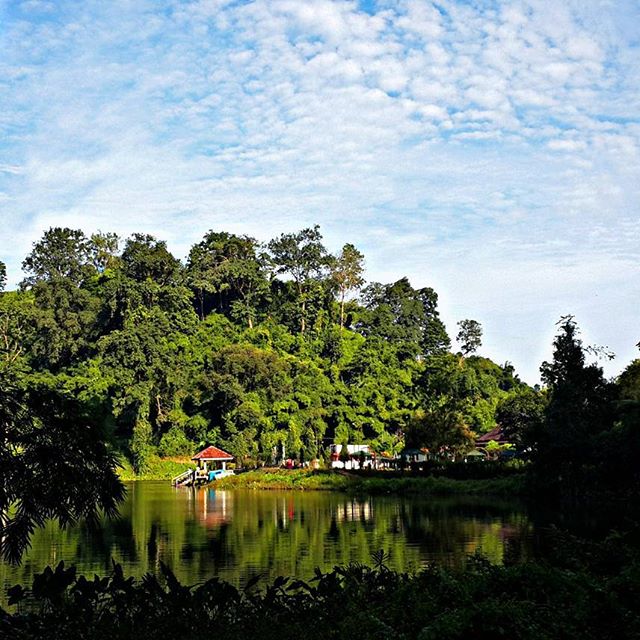 Ganga Lake
Ganga Lake
Namdapha National Park
Gompa
Ita Fort
Jawaharlal Nehru State Museum
Day 8: Itanagar to Ziro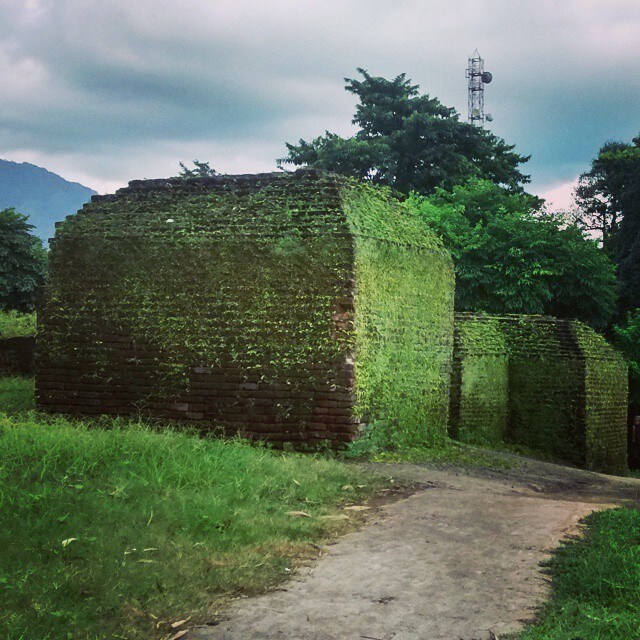 Ita Fort
In Itanagar you have two options. Either you could head towards Ziro early in the morning taking the APST bus (departure from Itanagar at 6 am arrival at Ziro at 2 pm, ticket: Rs 110) and spend more time at Ziro.
Or you could spend some time in Itanagar, visit the Ita Fort (timings: 8 am to 4 pm) and the Itanagar Wildlife Sanctuary after which you could rent a car. The travel time between Itanagar and Ziro will be five to six hours. You could check into a hotel, hostel or try a homestay to charge yourself up for the next day.
Day 9: Ziro
TRAVEL TIP: Try to plan your trip in such a way that you are in Ziro during the Ziro Music Festival. Although the 2017 festival is over, you can get all information about next year's festival here. Keep monitoring this website for dates and tickets.
Visit the Talley valley Wildlife Sanctuary home to several endangered animals such as the clouded leopard.
Visit the 5,000-year-old Meghna Cave Temple and then spend your day strolling around pine tree forested Midey.
Next up, visit Ziro Puto the place where the first administrative center was set up after India's independence.
Stay: Pratigya Ziro valley Resort, Pine Ridge Hotel, Siiro Resort are among the best options available in Ziro. (Approximate tariff for one night: Rs 500 to Rs 1500). As far as homestays are concerned, the only way to know is reach the destination and ask around.
Eat: Ziro also has a few dhabas, roadside stalls and shacks serving local cuisine. By now if you haven't developed a liking towards the local food, you can always turn to Maggi instant noodles, served at almost every other turn.
Day 10: Ziro to Guwahati
Ziro Valley
You have some time to walk around and enjoy the scenery in Ziro if you're planning to board the APST bus (departure from Ziro: 12.30 pm, arrival at Guwahati: 5.30 am, Ticket: Rs 225). A local cab to Guwahati (16-18 hours) will cost you Rs 3,000.
**Costs mentioned may have changed and are to be considered only as a reference. Please check current costs before booking.
Off the beaten track Arunachal
Angling & Fishing:
Arunachal Pradesh offers lots of opportunities for angling and fishing lovers. The abundance of water and the simplicity of the sport have helped the sport to grow in Arunachal Pradesh India. Arunachal Pradesh offers numerous possibilities to catch fish especially trout and Mahseer. In Arunachal Pradesh, five rivers that are famous for hauling a bountiful catch.  These include areas around, Siang River and Subansiri River. These offer better bites for the "hook-ups". 
TRAVEL TIP: Anglers should dutifully release the catch. Golden Mahseer especially is an endangered species which deserves utmost respect for their marvelous body and their ability to test even the best of anglers. This mysterious fish, a queen of the Himalayan Rivers, is also considered holy in Hinduism, many legends being associated with it. 
Rafting:
Geographical explorers of the past used to address the Siang River as the 'Missing link' while trying to unravel the link between the Brahmaputra of Assam and Tibet's Tsangpo River. As per Tibetan belief, the Siang River is considered as 'horse mouth river 'and its sands are emeralds that flow towards east. This is a haven for rafting enthusiasts.
Other interesting river rafting routes include Kameng (Seppa- Bhalukpung), Subansiri (Taliha- North of Daporijo) and Dibang (Anini- Assam Border).
Wildlife: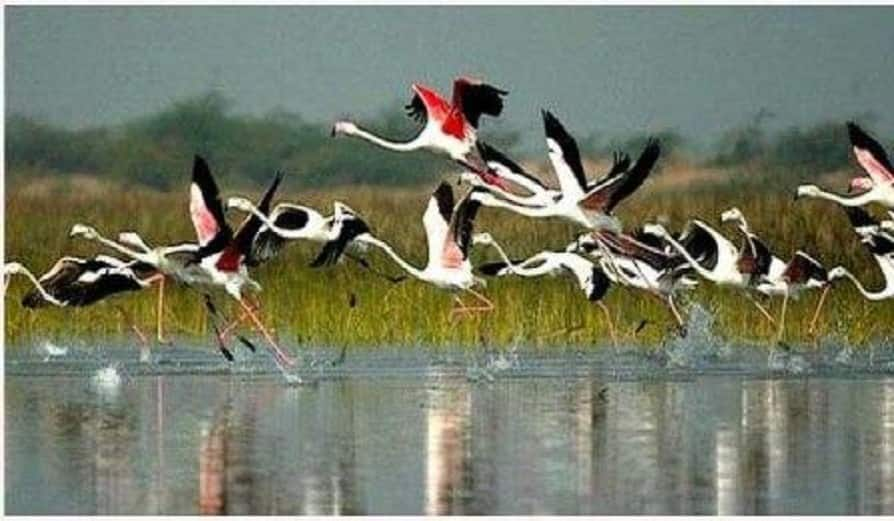 Arunachal Pradesh is the perfect destination for wildlife enthusiasts as there are several naturally well-endowed sanctuaries as well as national parks. Some of the notable one are: Pakhui Wildlife Sanctuary, Eaglenest Wildlife Sanctuary, Kane Wildlife Sanctuary, Mouling National Park, Dr,D.Ering Memorial Wildlife Sanctuary, Mehao Wildlife Sanctuary, Dihang-Debang Biosphere Reserve and Namdapha Wildlife Sanctuary.
TRAVEL TIP: If you are a wildlife buff, whether you visit the other National Parks or not, you must visit the Kaziranga National Park. UNESCO has recognized Kaziranga National Park as a world heritage site. It is unique as it was home to one horned rhinoceros, which was among the last creatures belonging to prehistoric period. The park is situated southeast of Bhalukpong. Being a renowned reserve of India, Kaziranga National Park attracts visitors from all parts of the world.
The wildlife of Arunachal is so varied that you will spot creatures which you normally won't see in other parts of the country. You can see animals like Red Panda, Himalayan Black Bear and Goral etc. For bird enthusiasts, the list includes exotic and dazzling species like White Winged Wood Duck, Bengal Florican, Temmincks Tragopan, Mishmi Wren and Sclater's Monal etc.
Trekking: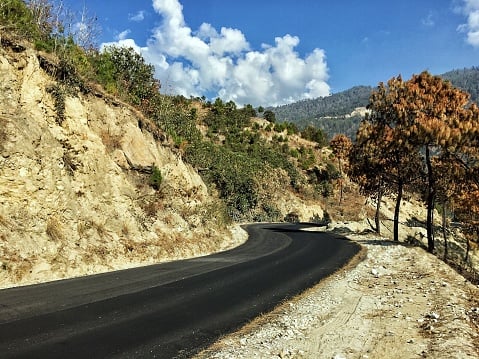 For trekkers, the Bomdila-Tawang area offers enormous scope. The area around Tawang Chu is both interesting and challenging for trekkers. Starting from Jong, one can trek to Mago passing through a breathtaking jungle where one can see some superb waterfalls. The best months for trekking are May and October. Some more fascinating trekking routes are: Bomdila-Seppa, Along-Mechuka, Daporijo-Taksing, Pasighat-Tuting, Pasighat-Mariang, Daporijo-Along and Bomdila-Daimara-via-Ramlingam and Chakku. 

Moreover, one of the trekking routes is very popular because Mahseer angling opportunities. Starting from the plains of Siang, this route passes through a thick forest. This route also offers great views for those who like to capture Arunachal's wild and pristine beauty in their cameras. 
For boating, tourists usually head for the Salley Lake where boating facilities are provided to visitors.
TRAVEL TIP: The location of Bhalukpong in itself is breathtaking. It is situated on the border of dense forest of Pakhui Wildlife Sanctuary and shores of River Kameng. It offers excellent scope for hiking, trekking, fishing and river rafting. Bhalukpong offers elephant safaris as well. Explore Bhalukpong on elephant's back and you are sure to love the experience. 
Tipi:
Tipi is located 5 kms from Bhalukpong. It is one of the most famous tourist destinations thanks to the Orchidarium here. Tipi Orchidarium has over 50000 varieties of orchids. With more than 1000 orchids, the Orchid Glass House located at the centre of the Orchidarium is a feast to your eyes. The orchids are wonderfully displayed in hanging baskets and some on pots. You could also go rafting and fishing here.
I hope this article was helpful! Do share your comments!
Deea is an Influencer Marketer, content creator, traveller, photographer and blogger.
Last Updated Mar 31, 2018, 6:36 PM IST