China to build a full-size replica of the Titanic
A life-size replica of the Titanic is being built in China
Visitors can dine and stay overnight
It will also feature a simulation where visitors can experience the iceberg collision
It will be ready in 2018, and costs about 1 billion yuan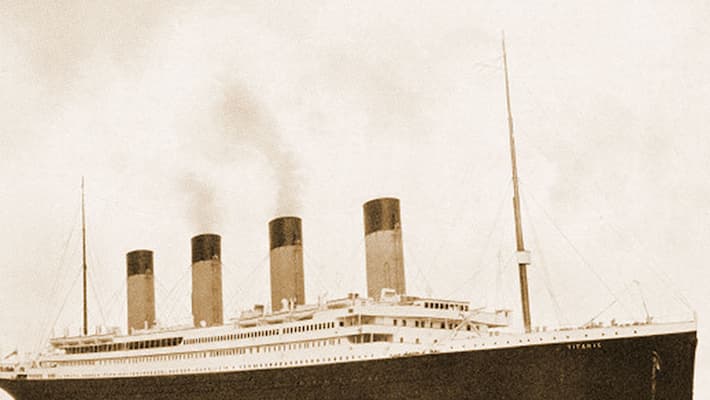 The hugely popular movie in the 1990s -  Titanic -  is making a comeback, albeit, in the form of a replica in China.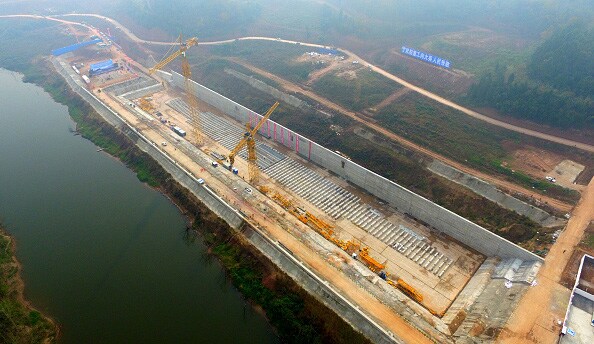 Aerial view of the keel of a replica of Titanic on November 30, 2016 in Suining, Sichuan Province of China. The Sinking of Titanic Keel Laying Project started in Suining to construct a Titanic's replica and the replica will serve as a cruise boat for visitors around the World to visit and experience after its completion. Camera crew of the United States National Geographic will take pictures and record the entire event of the project.
However, it has no intentions of making its maiden voyage, as this replica will be permanently docked at the banks of the Qijiang River in Sichuan.  According to a Reuters, "It is part of Star Energy Investment Group's plans for a tourist resort along the Qijiang River in Sichuan's Daying County."
Hollywood production designer and producer Curtis Schnell has been roped in to work on the project. This 300-metre replica called the New Titanic is based on the original design.  and will be replete with luxury cabins, theatre, dining hall ballroom, and a swimming pool among others.


 It will also feature an identical menu for its patrons to enjoy. To make the experience complete, visitors can stay onboard, and have even have the experience of the ill-fated Titanic hitting an iceberg via a simulation.

According to a Times of India report, "We're trying to get as close as we can," Star Energy Investment Group Chief Executive Su Shaojun said. "We are not building every room in the ship, by any means, but the shell of the ship and the exteriors will be quite accurate, there will be interior rooms to be able to tour and see from the standpoint of historical accuracy."

 
This ambitious project has been undertaken by the shipbuilding company Wuchuan Group. The project is said cost 1 billion yuan.  Its construction has already begun, and will be complete in 2018.
 
This project has met with online criticism, for trying to cash in on this  historic maritime tragedy into a profit-making venture.  Schnell, told, the Independent, that the"Seven Star has developed the project in a 'very respectful way'".
Last Updated Mar 31, 2018, 6:49 PM IST