Raji Nayakar's garage in Chennai houses vintage classics that have appeared in films.
This Chennai resident says he will never give up the family business even if the maintenance is difficult.
For Raji Nayakar, lending vintage cars to filmmakers has become a family business. This Chennai resident's garage on Thiruvottiyur High Road in Korukkupet is a museum that preserves classics belonging to decades that have gone by. Upon a quick scan of the space, one would find jewels of the automobile industry such as Chevrolet '58, '63, '64 models, the popular Mercedes Benz Gazelle '74 and Triumph Herald '68. But these vehicles aren't just found in Nayakar's garage; they have lived and breathed in various films.  
Nayakar's cars have lived in the cinemascape for the past 40 years and have been featured in films like the 80s classic, Pollathavan, Aayirthil Oruvan, and Bangalore Natkal, among others. These moments are remembered with pride as his cars have provided cushion to luminaries in the film industry.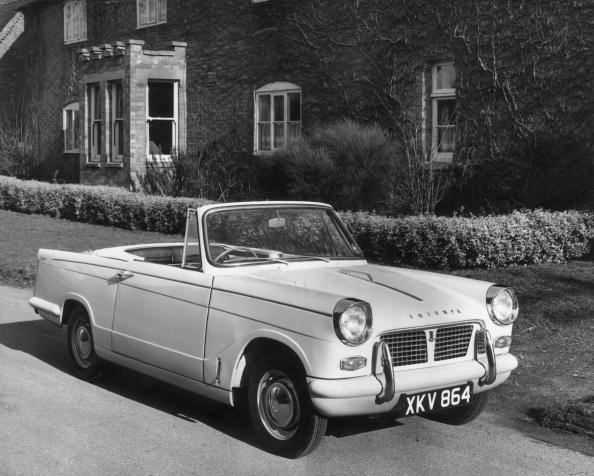 For instance, Nayakar's Chevrolet '58 model was the very car in which MGR professed his love for KR Vijaya in the song Agattumda Thambi in the 1972 classic Nalla Neram. His garage too is filled with pictures of celebrities like Kamal Hassan, Sathya Raj and Rajinikanth seated in one of his cars.
Although the business of lending vintage cars hasn't been extremely profitable for Nayakar, he told The New Indian Express that he will never give it up, for this trade has been passed on through generations.
"My dad, Manicka Nayakar and his partner, C Vishwan bought these cars one by one, and rented it for movie shootings. We've been in this business for the past 40 years," he added. Now, his son Vijayakumar helps in the business as well.
Nayakar admitted that some months are quite dry for the business and he added that some have approached him to buy it as a collector's item. However, he said he would never part with his prized possession, even though it's difficult to maintain it. "Maintenance and getting parts for these models is quite impossible. We need to alter and tinker the parts and fit it into this," he said.
Recently, the Nayakars rented their "star model," the Chevrolet '58 to Prabhu Deva's upcoming film, Gulebakavali. And according to The New Indian Express, Nayakar is thrilled to see his jewel shine in the posters which will soon be plastered across the city.