Brexit, post-truth, surreal, xenophobia top words of 2016
Dictionaries like Oxford and Merriam have listed the global words of the year
These include: Brexit, surreal and xenophobia among others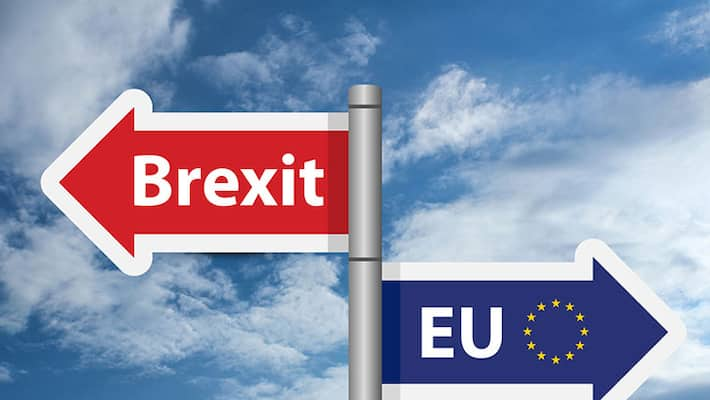 Oxford Dictionaries named as its word of the year 'post-truth' - an adjective defined as 'relating to or denoting circumstances in which objective facts are less influential in shaping public opinion than appeals to emotion and personal belief'.


 The concept of 'post-truth' has been in existence for the past decade, but Oxford Dictionaries has seen a spike in frequency this year in the context of the EU referendum in the UK and the presidential election in the US. It has also become associated with a particular noun, in the phrase post-truth politics.
 

"Post-truth has gone from being a peripheral term to being a mainstay in political commentary, now often being used by major publications without the need for clarification or definition in their headlines," Oxford Dictionaries said.   Other shortlisted words by Oxford were: adulting, alt-right, Brexiteer, chatbot, coulrophobia, glass cliff, hygge, Latinx and woke.


Merriam Webster's word of the year was 'surreal', with lookups of the word spiking for different reasons over the course of the year.  "Beginning with the Brussels terror attacks in March, major spikes included the days following the coup attempt in Turkey and the terrorist attack in Nice, with the largest spike in lookups for surreal following the US election in November," it said.
Surreal is looked up spontaneously in moments of both tragedy and surprise, whether or not it is used in speeches or articles. This year, other spikes corresponded to a variety of events, from Prince's death to the Pulse shooting in Orlando; from the Brexit vote to commentary about the presidential debates. Surreal was also used in its original sense, referring to incongruous or unrealistic artistic expression, in reviews for the movie "The Lobster".  The definition of surreal is: "marked by the intense irrational reality of a dream."
'Xenophobia' was the word of the year for Dictionary.com. "This year, some of the most prominent news stories have centred around fear of the other. Fear is an adaptive part of human evolutionary history and often influences behaviours and perceptions on a subconscious level.  "However, this particular year saw fear rise to the surface of cultural discourse. Because our users' interest in this overarching theme emerges so starkly for one specific word in our trending lookup data, xenophobia is Dictionary.com's 2016 Word of the Year," it said.


Dictionary.com defines xenophobia as "fear or hatred of foreigners, people from different cultures, or strangers". It can also refer to fear or dislike of customs, dress, and cultures of people with backgrounds different from our own.  The Collins Dictionary named 'Brexit' as its word of the year 2016 thanks to a dramatic increase in usage following the withdrawal of the UK from the European Union. 'Brexit' prevailed over words like Hygge, mic drop, Trumpism, throw shade, sharenting, snowflake generation, dude food, Uberization, JOMO.


Cambridge Dictionary's word of 2016 was 'paranoid'. Why paranoid?  "Searches have risen hugely this year, over four times more than in 2015. We cannot, of course, know exactly why users are searching for a particular word, but it suggests perhaps a feeling that the institutions that have kept us safe can no longer be trusted, that the world feels more uncertain than it did a year ago.  "When we look at other words that have shown similar increases, we can build a fuller picture: anxiety, chaos; a feeling that societies are breaking down; increases in prejudice, bigotry and bullying; and people feeling nostalgic for what are perceived as simpler times," it said.
Last Updated Mar 31, 2018, 6:50 PM IST