The Grand Palace, should be first in your Bangkok's list of sightseeing.
Check out AirAsia.com for amazing fares before you book your trip
EXPLORE BANGKOK
Visit the Grand Palace and Wat Pho
The Grand Palace should be the first in your Bangkok's list of sightseeing. Bangkok's Grand Palace was the home of the King and his court. The Temple of the Emerald Buddha is Thailand's most sacred site. Visitors must be properly dressed before entering the temple. Its beauty has to be seen to be believed.  Wat Pho (the Temple of the Reclining Buddha), or Wat Phra Chetuphon, is located behind the Temple of the Emerald Buddha and a must-do for any first-time visitor to Bangkok. The sight of the giant reclining Buddha that measures 46 metres long covered in gold leaf is one that is immensely awe-inspiring. 
Go shopping on Khao San Road
This hub for shopping is located quite near to famous tourist places in the city. Eat, party, shop, you name it, and you can have it. The Khao San Road is famous with backpackers. It is famous for its nightlife, and you can freely walk the streets and shop for clothing, accessories, travel gear, books and more. 
Intrigued already? Then you should get ready to plan your travel arrangements. Here's something to help you out: Fly with AirAsia, the World's Best Low-Cost Airline!  
Click here to book your flights now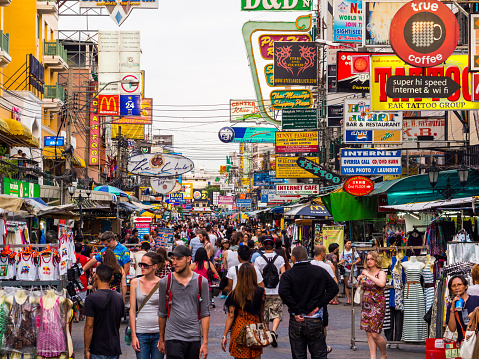 Marvel at the Floating Market

While you marvel at the way a whole bustling market thrives on water, don't forget to shop and bargain when you like something. Once you arrive at the market step into a traditional long-tail boat and have your driver paddle you between hundreds of boats selling fresh produce, souvenirs and delicious Thai food.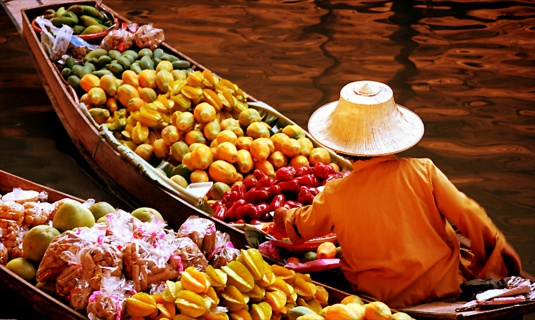 Satisfy your taste buds: Chinatown food tasting

Bangkok's Chinatown is a hectic, colourful destination. Stroll along Yaowarat Road and experience the heritage of the city, prefer to go on a walking tour so that you can take in all the sights, sounds and smells that Chinatown has to offer. As you make your way through the incense-scented streets, stop for a tasty bite of hot congee – a favourite breakfast food for Chinese immigrants. Experiment with food you haven't seen or tasted before. Don't forget to try the Thai Fried Chicken, Sweet Potato Balls (Khanom Kai Nok Krata), Crispy Pancake (Khanom Bueang), authentic Thai Fried Noodles (Pad Thai) varieties of seafood and much more.  
A wonderful experience awaits you in Bangkok and here you can allow your tastebuds to sample cuisine that will truly satisfy  you, intrigue you and you can have all the fun while at it. Wondering how to get there?
Click here to book your flight now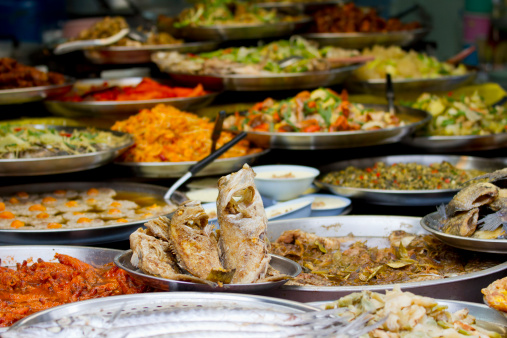 Learn while you roam: Cooking school
Cooking Schools here teach classic Thai cooking in a traditional outdoor kitchen. The patrons get to shop for the ingredients and then cook a meal from scratch under the tutelage of experienced cooking instructors. You can always boast of learning something new while on holiday and that too from the masters themselves. You will also get to know the taste and origin of the food you eat there. This is here, below, is a picture of the Silom Thai Cooking School.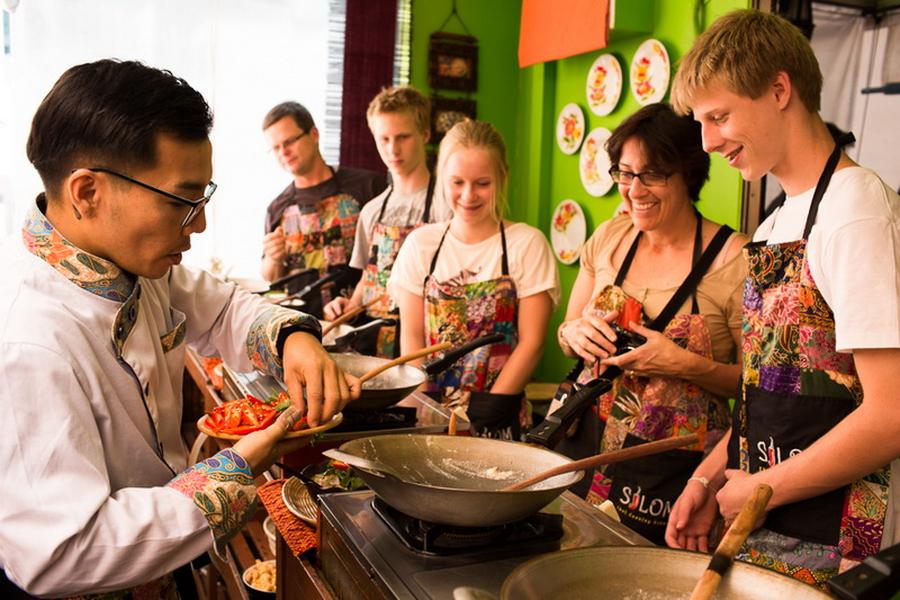 BANGKOK AND BEYOND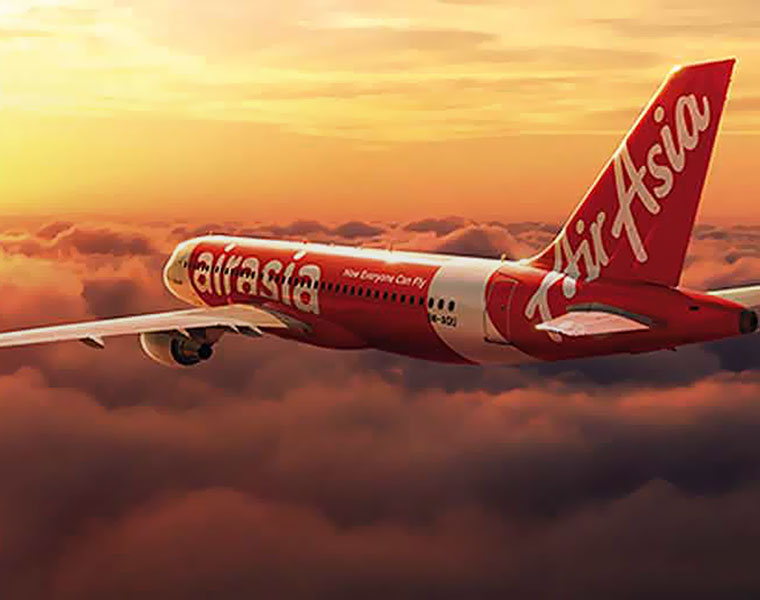 Bangkok also serves as a gateway to many other parts of Thailand. So you will need to know how to get to Bangkok first. AirAsia has some incredible deals to the travel destination Bangkok. From here, you can hop a short flight to Phuket, Chiang Mai, Koh Samui, and other popular destinations as well. AirAsia has a lot of attractive and affordable deals that can work well with your respectable budgets.  
Click here to book your flights now
This is a sponsored article