June 30 1908 Asteroid hit could happen again, has potential to burn major cities on Earth
Astrophysicist Alan Fitzsimmons that it's a matter of when the asteroid will hit Earth.
Most asteroids near the planet are harmless but some may burn cities to the ground, Fitzsimmons said.
This warning was revealed to the public days before Asteroid Day, observed on June 30.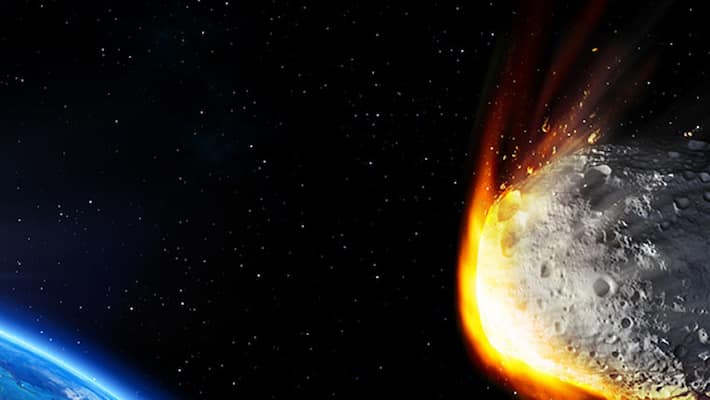 Scientists predict that an asteroid which has the potential to burn major cities to the ground will hit Earth soon. This warning comes from Queen's University, Belfast, where astrophysicist Alan Fitzsimmons said this time the threat is very real.
It's not a matter of if, but a case of when, he said.  Fitzsimmons' observation about the asteroid collusion was revealed to the public a few days before Asteroid Day which will be observed on June 30.
On that day in 1908, a small asteroid exploded over Tunguska in Russia's Siberia, levelling trees and burning the ground over 2,000 square kilometres.
This year, discussions and presentations will be streamed live from Luxembourg on June 30. Experts including Apollo 9 astronaut Rusty Schweickart and International Space Station astronaut Nicole Stott will answer questions from people on social media.
Mr Fitzsimmons said an unexpected strike by an asteroid similar in size to the one that exploded over Siberia could easily destroy a major city, and a larger asteroid could be more dangerous.
"It is important to know that scientists and engineers have made great strides in detecting near-Earth asteroids and understanding the threat posed by them," Mr Fitzsimmons said.
"Over 1,800 potentially hazardous objects have been discovered so far, but there are many more waiting to be found," he said.
"Astronomers find near-Earth asteroids every day and most are harmless. But it is still possible the next Tunguska would take us by surprise, and although we are much better at finding larger asteroids, that does us no good if we are not prepared to do something about them," he added.
The risk of a sizeable asteroid hitting the Earth is significantly growing every few years, Czech scientists who analysed 144 fireballs from a recent meteor shower had warned. The Taurid meteor shower showed significantly enhanced activity in 2015. Researchers found that this was due to a well-defined orbital structure.
Researchers from the Astronomical Institute of the Czech Academy of Sciences recently showed that a "new branch" of Taurids contains at least two asteroids of the size 200-300 metres.
Last Updated Mar 31, 2018, 6:59 PM IST