This gin will reverse the ageing process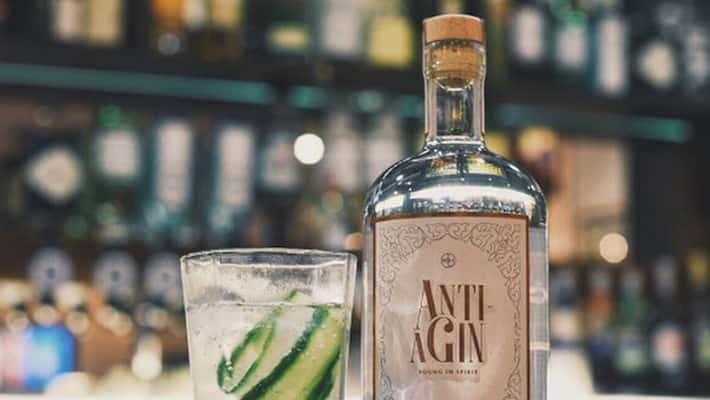 Well-known UK-based creative food artists' Bompas & Parr launched the world's first alcoholic drink that reverses the aging process. The duo behind this anti-ageing gin claim that it helps fight your wrinkles, and slows down signs of premature ageing.
Cleverly named Anti-aGin, this gin-based drink is made with collagen that has been distilled along with anti ageing botanicals like chamomile, green tea, nettle, burdock, juniper, coriander, and cardamom among others which comprise 40% of the spirit. These specific botanicals contain properties that are known to: reduce damaged skin, detoxifies the body of impurities, and rejuvenates one's skin making it soft and supple.
So how much does this youthful elixir cost, you wonder? Well, this anti-ageing tipple is priced at £35 or ₹3,396 a bottle. It is available in the UK at Warner Leisure Hotels, and online as well at drinksupermarket.com


Image Source: eater.com
Last Updated Mar 31, 2018, 6:35 PM IST