Meet Shomprakash Sinha Roy - a twenty six year old author based in Bengaluru, who had his first tryst with public life in 2013, when his debut novel 'The Pink Smoke' was published.
He used to weigh a little over 85 kgs back then, and received continuous feedback that he didn't 'look the part'.
By May 2016, Shom's weighing scale had hit the 90 kg mark. His prolonged exposure to alcohol, fried food, as well as dependency on home-delivered restaurant meals, had contributed to his predicament.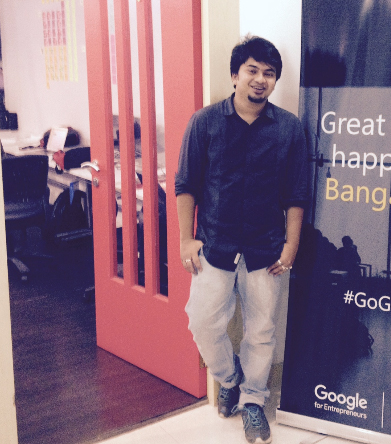 Shom was engaged to be married to his friend and long time associate and the engagement was abruptly called off. The girl cited Shom's careless attitude towards his health and constant ignorance of obesity as one of the reasons why she couldn't move forward with the planned marriage. At the low end of a failed relationship and in the face of clinical depression, Shom's friends encouraged him to take up a concrete change in routine.
"I think I stormed into a gym the day after my big fight. And I remember telling myself, it doesn't matter if I get bored in here, fall down or break a couple of bones, I'm not getting out before the clock says it's time to get out," says Shomprakash. Another training routine which he claims has helped him a lot, is Kris Gethin's 12-Week Training Program which has been used by celebrities such as Mahesh Babu, Ranveer Singh, John Abraham and Hrithik Roshan, among others.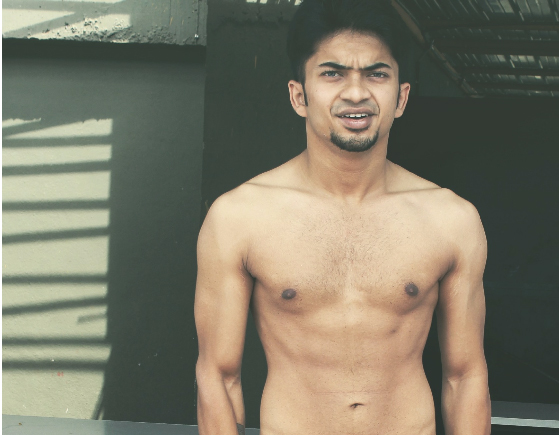 Thus began the 12 Week journey that saw Shom bidding goodbye to deep-fried carbs, beer, his smoking patterns, binge-eating sprees and as he fondly recalls, "nights out on town". But then, a month down the programme, something new happened. People at work started noticing that something was different. A senior colleague asked him about his diet chart was. People started asking him about where he was gymming, who was his trainer etc. By the end of the 12th week he was down by 12kgs!
During the first two months, Shom completely avoided rice, oil, dairy products and street food. He consumed oatmeal smoothies to fulfill his carbohydrate requirement, served up grilled chicken salads to keep up his protein needs, topped with a multivitamin every day, plus his protein supplements. After the first 60 days, Shom started consuming regular, healthy carbs such as whole-wheat rotis, brown bread, and whole eggs. Shom started out as a flabby boy trying to fit into clothes that were lying unused.
Now, he sheepishly mentions - all his old clothes are ridiculously oversized. He's lost nearly ten inches off his waistline, and looks determined to go the next level.
Last Updated 31, Mar 2018, 6:31 PM IST