Here are 5 Reasons to look forward to 2017
According to reports, the next year's budget will have rewards to taxpayers.
A number of good movies are lined up for next year.
Also, there are 11 long weekends to plan short vacations.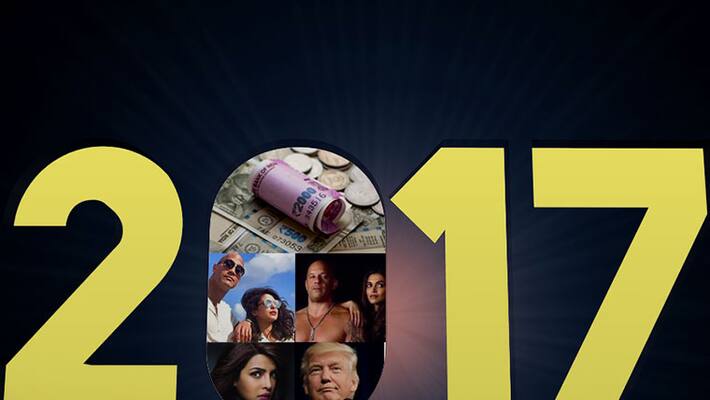 Thank God! Finally, 2016 is coming to an end, and many of us can not be happier than this. For me, it is a personal feat that I made it through this year despite demonetisation and weird weather conditions and almost an Indo-Pak war like situation. 
From humanitarian crisis to witnessing Donald Trump win, this year has been a roller coaster ride that I want to get off from ASAP. 
As a customary personal tradition, this is that time of the year for me when I think of the year gone by and look for reasons to celebrate the arrival of the New Year. And, while thinking about the celebration, I realised there are quite a few reasons to look forward to 2017. 
Here are 5 reasons that will make to embrace the New Year with much gusto and fervour. 
1. Possible income tax cuts: 
Apart from demonetisation, the other thing said by Finance Minister Arun Jaitley that has a wide impact on people of India is low tax rates in the upcoming budget. 
According to various media reports, there might be drastic changes in direct taxes for personal as well as corporate taxes and the rates will be deducted as a reward for demonetisation. 
If this is true, then there is definitely a ray of hope for the 3.81% taxpayers of the country. 
2. Lucky Grahak Yojana: 
For encouraging digital transactions, PM Modi on this year's last Mann Ki Baat announced this scheme under which each day 15000 lucky draw winner will get ₹1000 in their accounts as a reward for doing online transaction. 
Also, there will be good chances of winning lakhs and crores through this Yojana and you can know all about it here: Lucky Grahak Yojana: Win big money with PM Modi's gift for going digital
After suffering through demonetisation, this seems to be a good reason to look forward to since who knows your bank account might just get debited with some money. 
If demonetisation can happen then, this too can happen.
3. 11 long weekends: 
Next year technically there are 11 long weekends (no guarantee for individual bad luck) starting from Republic Day that is on Thursday and by taking one day leave you will get four days of offs. 
Similarly, Mahashivratri is on Friday, Holi is on Monday, Janmashtami and Independence Day are back to back on Monday and Tuesday and so on and so forth. 
So, rather than sitting and writing this, I should be making plans for long weekend trips for the next 12 months. 
4. Movies and TV shows: 
Finally, in 2017 we might uncover the mystery of Why Kattappa killed Bahubali in the Baahubali: The Conclusion to be released in April. Also, Rajinikanth and Akshay Kumar starrer 2.0 is scheduled to released next year. 
Apart from this, there is Raees, Kaabil, Jagga Jasoos and many other interesting movies are lined up, and as per the trailers they seem worth the wait. 
For the Hollywood lovers, there are Justice League, Pirates of the Caribbean: Dead Men Tell No Tales, Logan, Spider-Man Homecoming, Fifty Shades Darker, The Mummy and 'humari apni' Deepika's XXX: Return of Xander Cage and Priyanka's Baywatch. 
In TV shows, there is Game of Throne season 7, Stranger Things, Quantico season 2, Gotham Season 3, Orange Is The New Black season 5 and a hell lot of other fantastic shows to look forward too. 
5. President Trump Show: 
Ever since Donald Trump decided to be the Republican candidate in the US elections of this year, the election for the most powerful position in the world became more entertaining than ever. 
So much so, that voting population of the USA decided to continue the practical joke for next 4 years and voila, Donald Trump is the 45th President of USA. 
President Trump will take the oath and January 20 next year, but he has already started hijacking media headlines with his comments and ideas. 
Sorry, my fellow humans in the US but the next four years will be a show to watch for the rest of the world. 
Last Updated Mar 31, 2018, 6:59 PM IST