Police team treading cautiously on solar scam probe
The Kerala police have decided to not just base its investigation on a 2013 letter, written by solar scam prime accused Saritha Nair
The probe team held a meeting and informed state police chief Loknath Behra that they should tread cautiously on the allegations levelled in the letter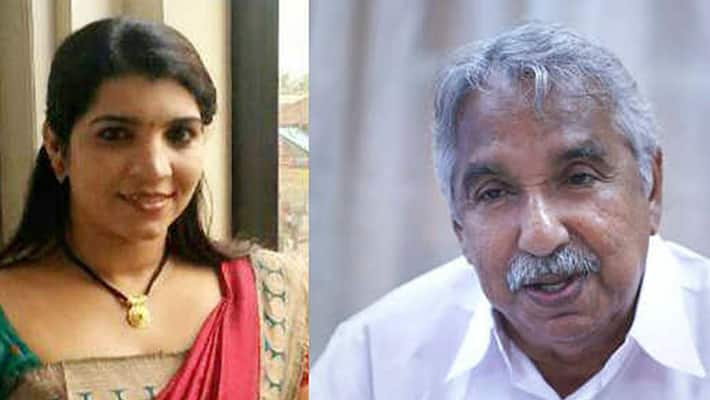 The Kerala police team, formed to further probe the solar scam and led by DGP Rajesh Diwan, has decided to not just base its investigation on a 2013 letter by prime accused Saritha Nair, who has made serious allegations of corruption and sexual exploitation against a number of Congress leaders.
The probe team held a meeting and informed state police chief Loknath Behra that they should tread cautiously on the allegations levelled in the letter, including against former Chief Minister Oommen Chandy, according to police sources in the know.
The veracity of the letter has already been questioned as well as the credibility of Saritha as she has changed her statements on a few occasions, police sources said.
Ganesh Kumar added pages to Saritha S Nair's letter, says Fenny Balakrishnan
Chandy and the other accused got a boost when the Congress high command backed them. The Congress, which maintains that Pinarayi was settling political scores through the solar scam report, is waiting to see what the next move of the police probe will be.
Meanwhile, senior Congress leader Benny Behanan, whose name figures in the solar scam report, said that anyone who knows politics knows that this report is "being used to settle political scores".
"It's being used politically for known political reasons as the entire report touches in detail about her 'letter'. We are also taking it forward, and are seeking expert legal opinion on what we need to do to tackle this 'politically' motivated report," IANS quoted Behanan as saying.
From bribery to fellatio: Here are the details about Saritha's allegations against Chandy, Congress leaders
The multi-crore solar energy investment fraud, which rocked the then-Chandy government in 2013 was led by Saritha and her live-in partner Biju Radhakrishnan. On November 9, the Pinarayi Vijayan government placed the Justice G Sivarajan (Retd) judicial probe report, which indicts Chandy and his office, in the Assembly.
The contents of the report have come under fire from the Congress leadership as they insist the probe was based largely on what they claim to be a "forged" letter by Saritha, which claims she was sexually exploited and she paid bribes to leaders like Chandy, his cabinet colleagues, legislators and other leaders.
(With agency inputs)
Last Updated Mar 31, 2018, 6:56 PM IST