Pinarayi using sleuths to track RSS leaders' activities: BJP
BJP has alleged that the Chief Minister has ordered the special branch to track the activities of the RSS, its workers and leaders
Reacting to this, a top political functionary in the Chief Minister's office termed the allegations levelled by the BJP leader as "baseless"
The allegations by Krishnadas came amid continuing war of words between the CPM and BJP leaders over political violence in the state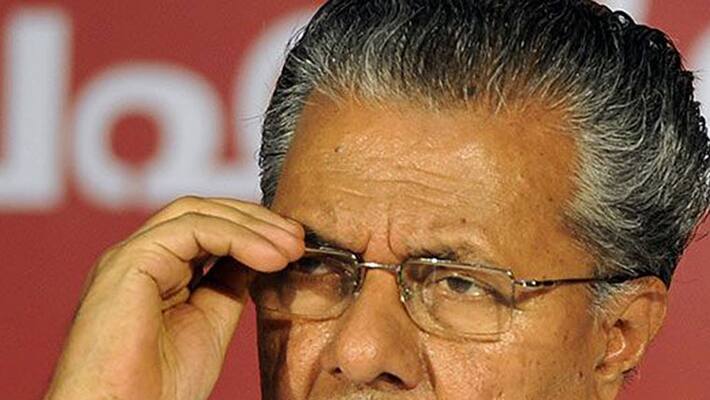 The BJP has accused the CPM-led government in Kerala of sending sleuths from the special branch to shadow the activities RSS workers in the state, a charge rejected by Chief Minister Pinarayi Vijayan's office. 
BJP national executive committee member PK Krishnadas has alleged that the Chief Minister, who is also holding the home portfolio, has ordered the special branch to track the activities of the RSS, its workers and leaders. 
"It is a step by the Chief Minister to impose a ban on activities of RSS in the state. We have no issues. Pinarayi Vijayan won't be able to do anything against RSS even if he is a born a thousand times," Krishnadas told reporters during a press conference in Kochi. 
Krishnadas also claimed that the LDF government has tasked the intelligence wing of the state police to keep a watch on CPM leaders to check whether any of them had turned soft towards the RSS and the BJP. 
However, reacting to this, a top political functionary in the Chief Minister's office termed the allegations levelled by the BJP leader as "baseless". 
"Using police for political purpose is not the policy of the CPM or LDF government," MV Jayarajan, CPM's state committee member and private secretary to the CM, said when asked for reaction to the allegation. 
The allegations by Krishnadas came amid continuing war of words between the CPM and BJP leaders over political violence in the state. 
Last Updated Mar 31, 2018, 6:42 PM IST