Keralite air hostess alleges sexual abuse by Air India Express pilot
The victim, who resigned her job after repeated incidents of harassment, has now filed a complaint with the Thiruvananthapuram police
According to the complaint, the accused sought sexual favours from the air hostess several times
The victim also said that the pilot used to abuse her, both verbally and physically, when she was in the cockpit or alone in the aircraft
A Keralite air hostess has filed a police complaint against an Air India Express pilot, alleging harassment and sexual abuse.
The victim, who resigned her job after repeated incidents of harassment, has now filed a complaint with the Valiathura police station in Thiruvananthapuram. 
According to the complaint, the accused sought sexual favours from the air hostess several times. When she refused his demands, the pilot allegedly used to shout at her and harass her publicly.
The victim also said that the pilot used to abuse her, both verbally and physically, when she was in the cockpit or alone in the aircraft, according to reports. The accused even used to stalk her on social media platforms, such as Facebook.
The woman also revealed that though she had complained to the airline several times, there was no action against the pilot. Several other female flight attendants also had similar harrowing experiences while working with the accused, she added.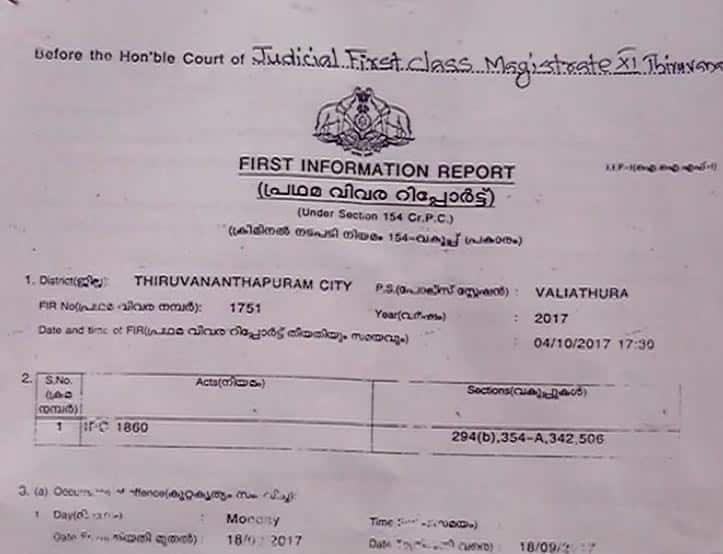 Last Updated Mar 31, 2018, 6:41 PM IST