Kollam minor's rape-murder: Locals exile girl's mother alleging immoral behaviour [Video]
The police were forced to move the minor girl's mother and the other women in the family and relocate them
The neighbours have accused the girl's mother and other women of immoral behaviour
The locals allegedly attacked the mother and her aged father while the police were present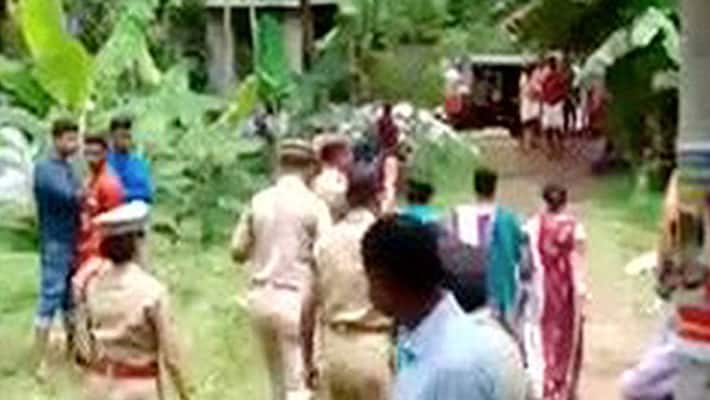 In a distressing incident reported from Kollam, local residents in Anchal on Monday exiled the family of a seven-year-old girl, who was raped and murdered last week.
The police were forced to shift the minor girl's mother and the other women in the family and relocate them to an undisclosed location, after the neighbours and locals held them responsible for the girl's death.
The mother alleged that she was not even allowed to see her daughter's body. The body had to be buried near the house of a relative of the girl's father after the locals did not allow the family to bury her on the premises of their own house.
The neighbours have accused the girl's mother and other female members in the family of immoral behaviour. It has also been alleged that the girl was raped before too but the family kept the incident a secret.
Meanwhile, the state women'scCommission has ordered an inquiry into the forced relocation of the family. The commission will meet the family members and local residents to collect their statements before taking action.
The mother had alleged that the neighbours have threatened to kill her if she comes back. Also, the locals allegedly attacked the mother and her aged father while the police were present. 
The seven-year-old was allegedly sexually assaulted and killed by her uncle Rajesh on September 27. The 30-year-old, who is the girl's mother's sister's husband, was arrested soon after. 
According to the police, the victim had gone to her tuition class with the relative on the day of the incident. Her body was found the next morning in a deserted area in the middle of a rubber plantation at Kulathoorpuzha. 
Last Updated Mar 31, 2018, 7:00 PM IST