Police to question Pulsar Suni again after revelation on 'madam' Kavya
Aluva rural SP AV George has stated that the probe team would discuss and decide whether they should question Pulsar Suni again
The officer also said that they would investigate how Suni called Kavya and Dileep from a policeman's phone when he was in jail
Suni told mediapersons that "Kavya Madhavan is my madam" when he was produced at the Ernakulam CJM court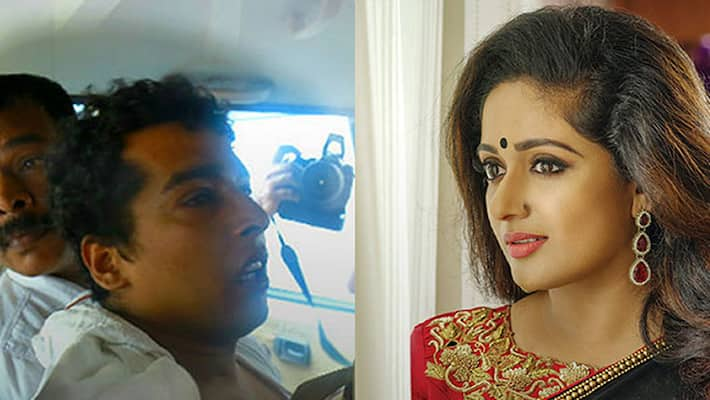 The police team, probing the Kochi actress attack, is planning to question prime accused Pulsar Suni, after he named Kavya Madhavan as the 'madam' behind the conspiracy.
Aluva rural SP AV George has stated that the probe team would discuss and decide whether they should take Suni into custody and question him after his allegations against Kavya. The officer also said that they would investigate how Suni called Kavya and Dileep from a policeman's phone when he was in jail.
Read more: 'She is my madam': What does Pulsar Suni's confession about Kavya Madhavan mean?
Suni told mediapersons that "Kavya is my madam" when he was produced at the Ernakulam CJM court on Wednesday. Suni has been talking about madam's role for some time now though the police have so far refused to look probe the angle.
Suni had earlier said that Kavya was lying when she said she didn't know him. "Kavya knows me very well and has given me money several times," the accused told the reporters on a previous occasion.  
Read more: Liberty Basheer knew about Kavya's role much earlier
Earlier this month, he told reporters that the 'madam' is a real person from the Malayalam industry, and that he would reveal more details about her on a later date, if "the VIP in jail" doesn't.
The police had recently questioned Kavya regarding Dileep's acquaintance with Suni. Though she denied knowing Suni initially, Kavya later admitted that she knew him and that she had also given him some money on Dileep's behalf. This statement is understood to have worked against Dileep while the High Court heard his bail plea. 
Last Updated Mar 31, 2018, 6:48 PM IST