Karnataka DGP writes to all DCPs claiming that the Governor Vajubhai Vala has invited BJP State President Yeddyurappa to form the government in Karnataka. Accordingly, he will swear in tomorrow allegedly at 9.30am and has 10 days to prove majority
The Karnataka DGP has written to all DCPs about the agenda tomorrow that will define the way forward in Karnataka politics. The letter claims that the  Governor Vajubhai Vala has invited Yeddyurappa to form the government.
A tweet by BJP's senior leader said that BJP State President will swear in at 9.30 AM at Raj Bhavan. Though the tweet was deleted minutes later, sources say that the Governor has given time till May 27 to prove the majority.
On the other hand, Congress MLAs have been taken to Eagleton Resort, in the outskirts of Bengaluru. Currently, BJP has 104 MLAs and Congress and JD(S) alliance has 117 MLAs with them. The number needed for simple majority being 112, technically the coalition has the needed numbers.
But sources confirm that after consulting the Supreme Court advocate, the Governor took the decision to call in the single largest party to form the government.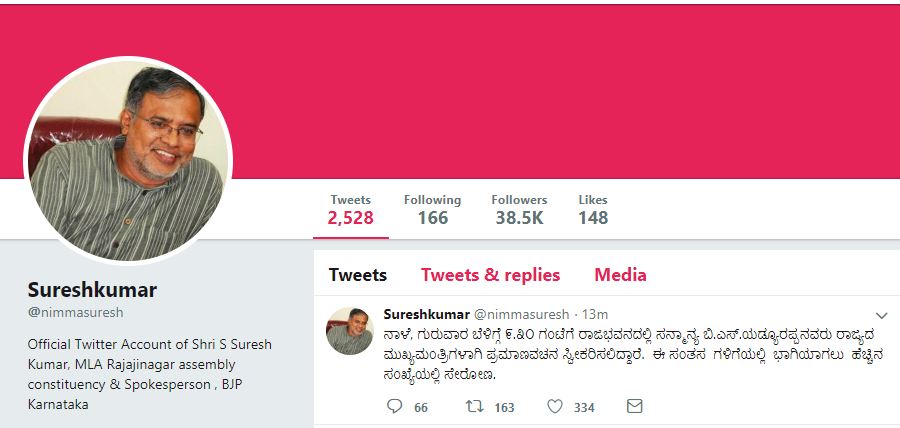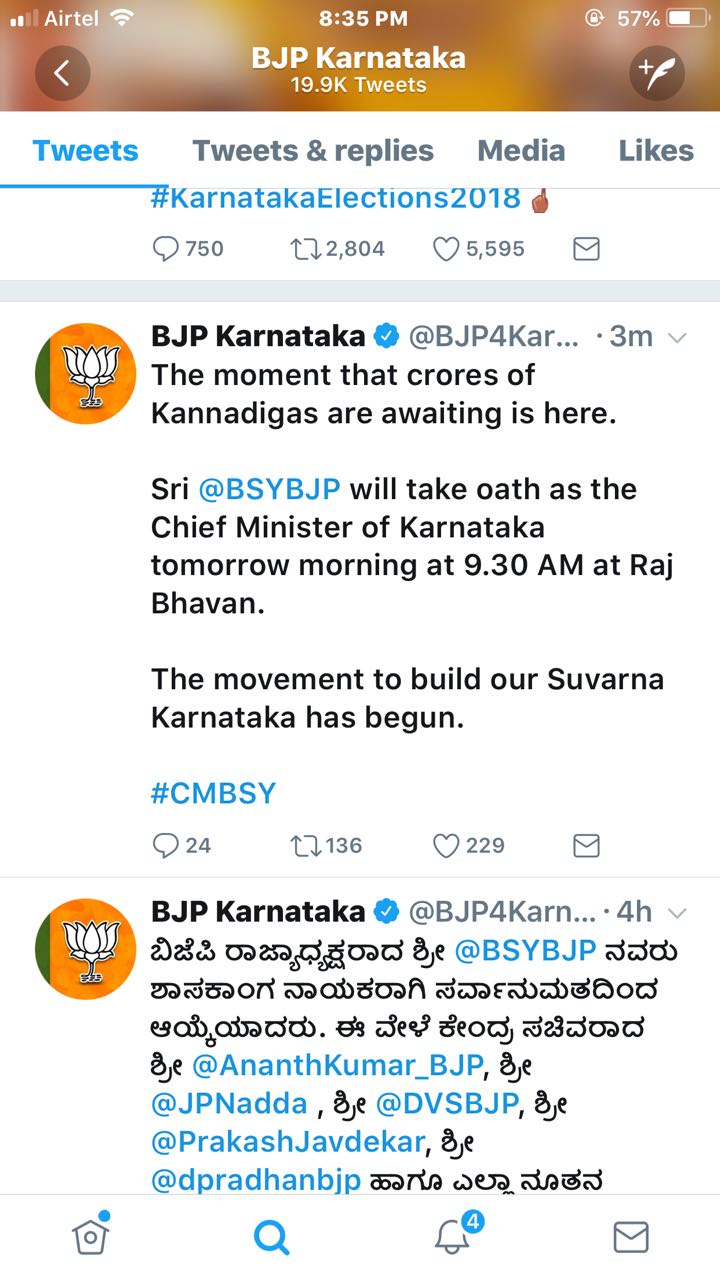 The BJP Karnataka unanimously chose Yeddyurappa unanimously as the leader of the legislative party.
Meanwhile, the Congress camp has said that HD Kumaraswamy of the JDS will be swearing in and not Yeddyurappa.
Right now, there are arguments made over the right to claim the CM's throne. An official announcement from the Governor is awaited.