Woman's house ransacked by neighbour, goons for filing sexual harassment complaint
The 42-year-old woman is a household help and stays alone after the death of her husband and son.
The accused reportedly approached her for sexual favours, which irked the woman.
She filed a complaint against the man who later ransacked her house to avenge it.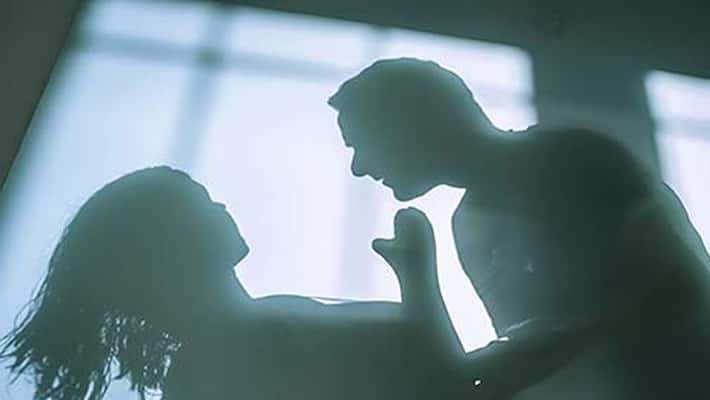 A 42-year-old woman was traumatised as her house was broke open by her neighbour and his goon friends and ransacked because she had filed a complaint against him for harassing her sexually. Her house at the Amar Jyothi Layout in Ulsoor was attacked by a 10-member gang who went around saying that they would kill the woman with a boulder. The woman, fortunately, was not at home at that point and had gone visiting her daughter.
The gangster also set fire to a two-wheeler that belonged to the woman's other neighbour-Srinivas- who had helped the woman in lodging a complaint. Police has arrested two attacker, while the main accused, 22-year-old R Mutthu and seven other accomplices are still absconding.The woman is a domestic help and lives alone as her husband died 3 years ago of illness and her son died in a road accident. According to a police report, "Mutthu went to her house around 11.45pm and sought sexual favours. She asked him to leave her house.But he tried holding her hands. She started screaming and he fled."
Following this, Mutthu was summoned to the police station where he apologised to the woman and wrote a undertaking that the act will not be repeated again. He was let go then. However, he did not mend his way and returned home to gather his friends and ransack the woman's house. Informed about the attack, police rushed to the scene but the gang was gone. Police registered a case of molestation and rioting and has nabbed only two persons- Shankar and Kumaresh -from Byappanahalli. Both were remanded to judicial custody and a manhunt has been launched to nab the others. 
Traumatised by the turn of events, the woman is now unwilling to go home and says that she would prefer staying with her daughter if she and her husband allow her to do so. 
Last Updated Mar 31, 2018, 6:44 PM IST