CISF lady officer approaches court says can't work at Bengaluru airport due to headache
The woman was earlier working for BHEL unit and was also a resident of BHEL quarters in Vijayanagara.
She cited giddiness, headache and anxiety as reasons for not being able to work.
She also said that she was undergoing treatment for the same at NIMHANS.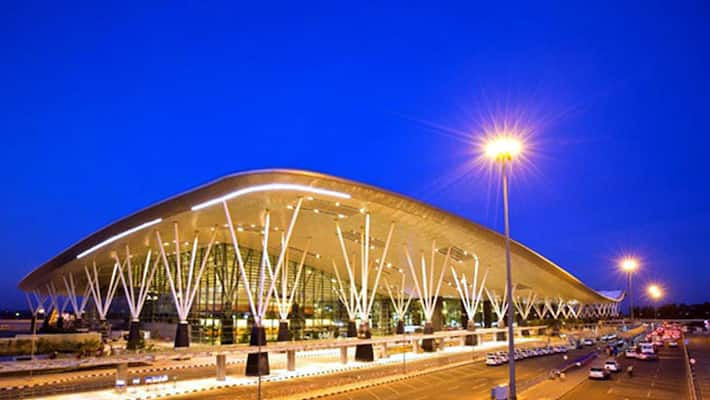 In a unique case of inability to discharge work, a 37-year-old woman constable working with the Central Industrial Security Force cited headache and giddiness to be hurdles in her functioning area. She cited a few more ailments for her unwillingness to work at the Kempegowda International Airport.
She was working for he BHEL unit earlier this year and is also a resident of the BHEL quarters in Vijayanagar. Following her petition, the High Court said that headache and the ailments that she had mentioned are not reason enough not to be able to discharge her duties. 
The lady had approached the HC with a petition stating that on July 10, 2017, she had been transferred and assigned to the 'Airport' Sector'. A subsequent order on July 20 "clearly reflected that the petitioner is being transferred to the Airport Sector and that she has to deliver her duties there. To this, her petitioner contended that she was already working in Bengaluru, but due to her medical condition, it would be difficult for her to work at the International Airport.
Likewise, the medical certificate she submitted to the court stated that she was suffering from giddiness, headache, neck pain, tinnitus and anxiety and that she was undergoing treatment at NIMHANS for the same. 
The HC, however, noted that transferring her to the airport in such conditions will not come in the way of her fundamental rights.
The court said, "Considering the fact that the petitioner is suffering only from giddiness, headache, neck pain, tinnitus and anxiety, these physical ailments are not such, which would prevent the petitioner from discharging her duties at the international airport in Bengaluru. Moreover, her posting at the international airport certainly does not prevent her from taking her treatment at NIMHANS. Thus the order posting her to international airport does not seem to have any adverse effect on the civil or fundamental rights of the petitioner." Her petition was immediately dismissed. 
 
Last Updated Mar 31, 2018, 6:47 PM IST