Warning: Source of Cauvery River goes dry, no fight, speeches can get the water back
The holy pond where Cauvery water originates at Talakaveri in Coorg is going dry for the first time
Boost in tourism is a boon to income but a bane as there might be no water left to drink
No water in KRS dam, Bengaluru, Mysuru to face serious water crisis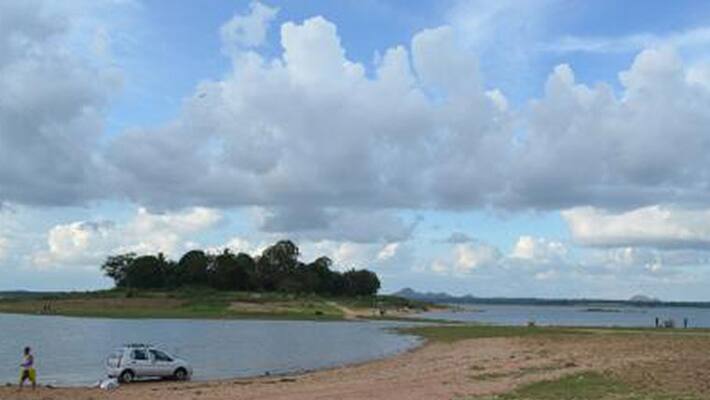 Apart from the fight on cow slaughter, there is a more important thing concerning all the South Indian states. The birthplace of Cauvery is going dry for the first time. No amount of protests, violence, sensational speeches will get the water back. There is a need for all the states to unite and find a solution.
The Kaveriamma Temple at Talakaveri where the River Cauvery originates has a ritual where once a year during Theerthodbhava, the priests of the temple remove water from the holy pond (birthplace) called Kundlike. The Theerthodbhava will be held will be held after five months, but the priests are already worried.
The pond is going dry, and the priests are drawing water from it to give it to the devotees. Earlier, devotees would fill the water and take home. But now the water is so less that they have to buy in a small quantity.
Speaking to Times of India, priest TS Narayanachar said that, "This place had plenty of water because of the forest. Now pilgrims have to buy water," he says. Deforestation, irrigation and agricultural projects have swallowed the forests of the Western Ghats, the source of most rivers in South India, including the Cauvery.
This water shortage will affect the water supply in Bengaluru and Mysuru in Karnataka. Of course, it will be difficult for the state to release water to the neighbouring states too. It is going to affect water storage in the Krishnaraja Sagara (KRS) Dam near Mysuru. Currently, the KRS storage has reached rock bottom.
This will also affect the entire Cauvery basin which covers more than 80,000 sqkm across Karnataka and Tamil Nadu.
The main reason for this situation is said to be deforestation. The forests are being cut drastically leading to serious ecological problems. In addition to deforestation, the growing tourism in Coorg is also told to be one of the reasons for water shortage.
Many resorts, hotels are coming up in various places of Coorg, which are mostly built by cutting down the trees. The water requirement of the people has also increased drastically. Though tourism is giving good income to private persons as well as administration, it has proved costly for the state as all this has resulted in water shortage.
However, it is said that the Kundlike (holy pond) was never dry. But the current condition looks like a warning from nature. If not taken seriously, it will be too late and there will be no water left even to drink.
Last Updated Mar 31, 2018, 7:01 PM IST