Veerappa Moily's tweet puts Congress in a bad spot
Senior Congress leader Veerappa Moily's tweet has given a clear picture of the use of money in candidate selection
He has tagged AICC president Rahul Gandhi in the tweet
Moily is also the Congress' manifesto committee chairman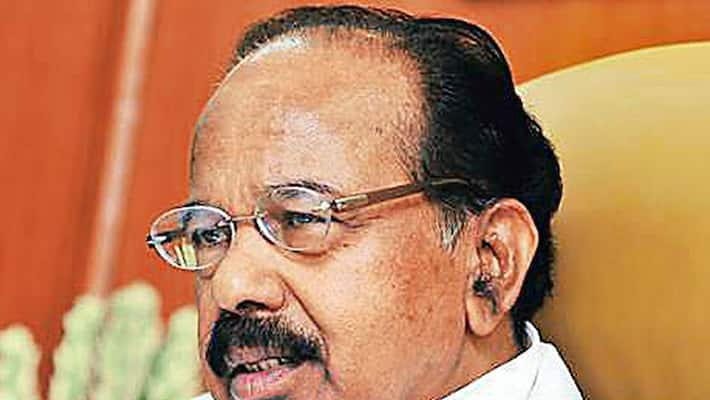 Senior Congress leader Veerappa Moily's tweet has given a clear picture of the use of money in candidate selection in the grand old party.
"INC needs to solve money in politics. We can't afford to have road contractors and their nexus with the state PWD minister determine how candidates are selected for the upcoming assembly elections," Moily tweeted.
He has tagged AICC president Rahul Gandhi in the tweet.
Moily is also the Congress' manifesto committee chairman.
BJP member of parliament Rajeev Chandrasekhar has called out the Karnataka Congress leadership, accusing Chief Minister Siddaramaiah of having a nexus with builders and contractors.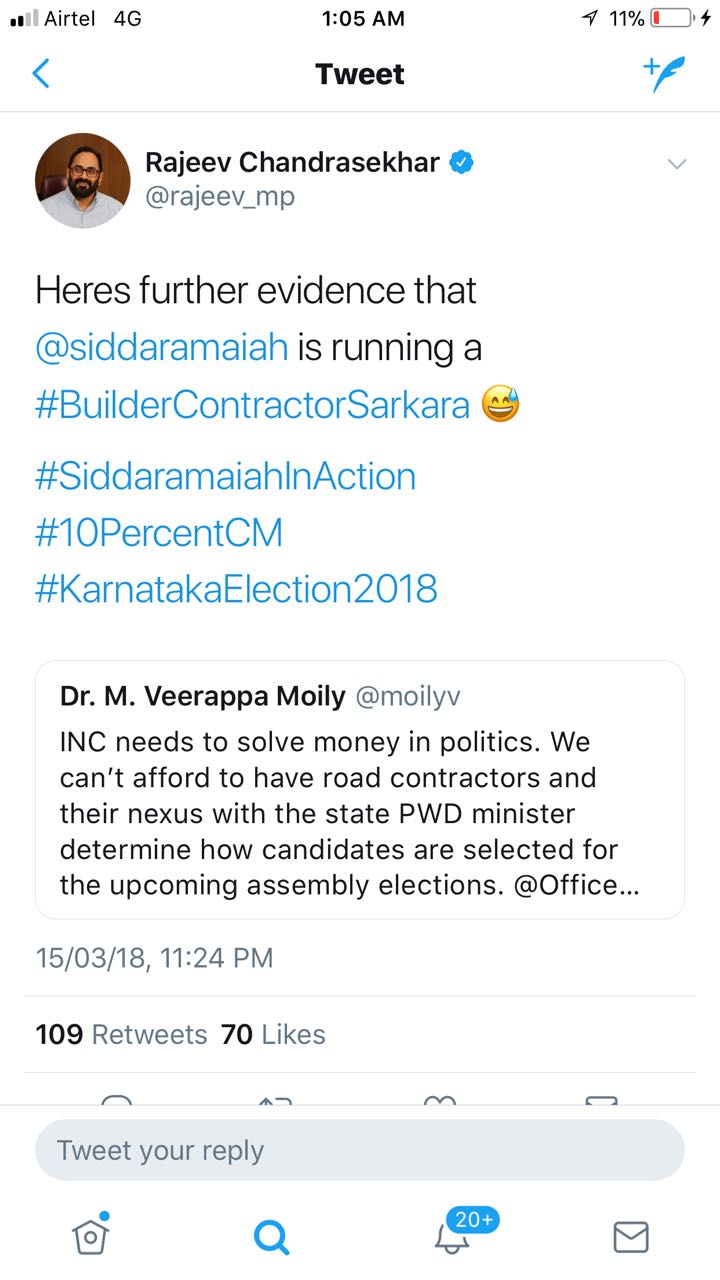 This comes after Rajarajeshwari ward MLA Muniratna was named as an accused in the fake bill scam which is allegedly worth Rs 1,500 crore.
Veerappa Moily has however made a statement saying that the tweet was unauthorised and inappropriate. He said he will delete the tweet. he has refused to make any further comments on Congress' candidate selection.
Last Updated Apr 4, 2018, 7:11 PM IST