Desi Kurtas may replace gowns in university convocations
HRD Minister reiterates that the government is seriously thinking of introducing kurtas as convocation attire
The ministry feels that the gowns worn by the graduates reflect the colonial times
Students and institutes have been asked to provide a design which will be finalised by the Centre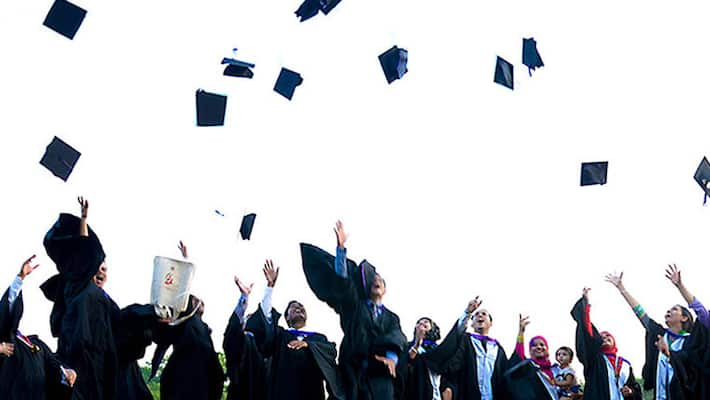 To put an end the colonial attire worn during the university convocation, the Union Ministry of Human Resources is planning to give a Desi touch to it. In fact, the ministry has asked the students to design a kurta to be worn during their graduation ceremonies.
Union HRD minister Prakash Javdekar addressing after inaugurating a new block of Reva University in Bengaluru on Saturday said it is time to put an end to the gown culture at the convocation. "Students should wear Desi, traditional attire during the convocation," Javdekar said. The minister also said that he had asked design institutes and students to present a traditional attire that can be worn instead of gown during the graduation ceremony. "Best designs will be chosen as the attire for the convocations. This will also give a push to the Make-In-India concept," Javdekar said. Over 3 crore students are studying in over 800 universities and 40,000 higher educational institutions in the country.
It may be recalled here that in June, the IIT Kanpur had directed its students to wear kurtas, pyjamas and churidars during their convocation ceremony. It is reported that last year, IIT Bombay had asked its students to wear a cloth made of honey comb khadi towel.
On occasion, the minister inaugurated 'Digital Reva' a complete digital campus. Legislator Aravind Limbavali, Reva University vice-chancellor Dr SY Kulkarni and Registrar Dr M Dhananjay were present.
Last Updated Mar 31, 2018, 7:01 PM IST