Tragedy below 400 ft: Chances of girl's survival bleak but parents hope for miracle
Six-year-old Kaveri fell into 400ft borewell near Belagavi
NDRF team from Pune are trying to reach the girl but in vain
Kaveri's mother admitted to hospital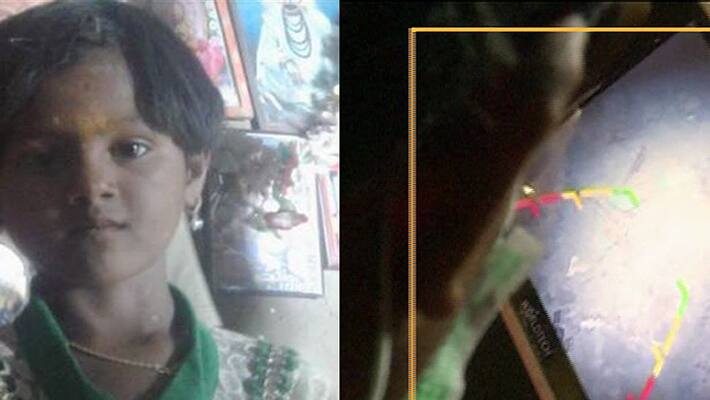 Kaveri had fallen into a discarded borewell on Saturday evening while she was collecting wood along with her friends on Saturday evening. She is the duaghter of Ajith Madari and Savitha Madari of Jhanjharwad in Athani taluk of Belagavi. 
National Disaster Response Force team from Pune has been doing everything to reach the girl who is stuck at a depth of 30 ft but in vain. Huge stone blocks in the ground are hampering their effort, it is said. The NDRF team is now assisted by Hatti Gold mines from Raichur and they have managed to go 24 ft down, so far. Meanwhile, they are supplying oxygen through the pipe and locked her hand and frock to prevent her from further slipping down. 
Reports from the ground suggest that chances of Kaveri's survival are bleak as it is more than 24 hours since she fell into the borewell. Kaveri's parents who have not had anything since the accident are inconsolable. They now hope for a miracle. Meanwhile, Kaveri's mother has been admitted to a hospital on Sunday as she fell sick.
Special prayers are being offered by villagers for Kaveri at various temples.
Last Updated Mar 31, 2018, 6:35 PM IST