Who is harrassing CM Siddaramaiah's daughter-in-law Smitha?
After Rakesh Siddaramaiah's demise in Germany, Smitha lives with her children and mother in Malleswaram
Reportedly, miscreants gained entry into her compound and ransacked the property late one night
Malleswaram police have now deployed a Pink Hoysala in front of her house as protection.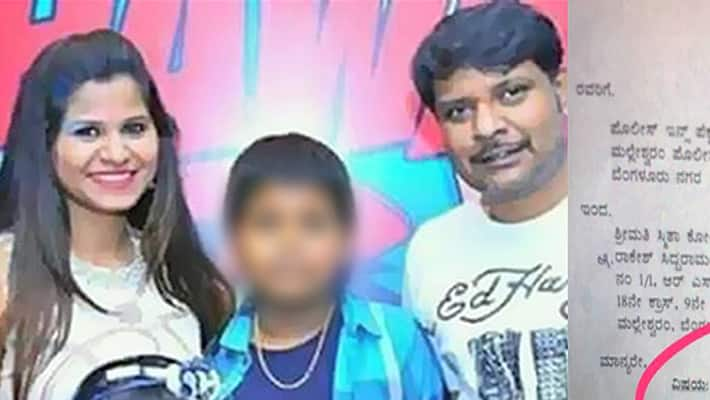 Chief Minister Siddaramaiah's daughter-in-law Smitha Rakesh has sought protection from the police following a couple of "disturbing" incidents witnessed at her house.
Smitha lives in Malleswaram 18th Cross with her son Dhyan, daughter Tanmayee and her mother. She has herself approached the Malleswaram police with her plea. According to her complaint, some days ago, a few miscreants allegedly gained entry into the house's compound and have stolen jackfruits from the tree. the complaint says they have been trying to disturb the peace of the family members.
The incident was repeated even on June 15 at around 2 am, the complaint said. Despite a barking dog, the miscreants created a ruckus in the compound. Family members woke up to the noise, only to find jackfruits strewn all around the compound. They also found the bulb in the passage damaged.
Responding to the complaint, the police have now deployed a pink Hoysala in front of Smitha's house.
Siddaramaiah's eldest son Rakesh Siddaramaiah died in July last year, following a multi-organ failure at Antwerp University Hospital in Belgium. Rakesh was only 39. Rakesh was in Tomorrowland, the world's biggest electronic music festival, in the Belgium town of Boom where he fell ill and breathed his last at the hospital.  
Last Updated Mar 31, 2018, 6:58 PM IST