Sasikala found roaming around MG Road wearing Burqa? Here is the letter
A letter by a Karnataka Pradesh Congress Committee member claims that he saw Sasikala roaming in MG Road wearing a burqa
In the letter, KPCC Labour Department secretary Muthu Manickam mentioned certain violations by the jail authorities and for being lenient towards Sasikala
Sasikala and Elavarasi allegedly went out of Central Prison for shopping at MG Road, Jayanagar Shopping Complex and Commercial Street at Bengaluru, after wearing a "Burka" attire to appear like a Muslim woman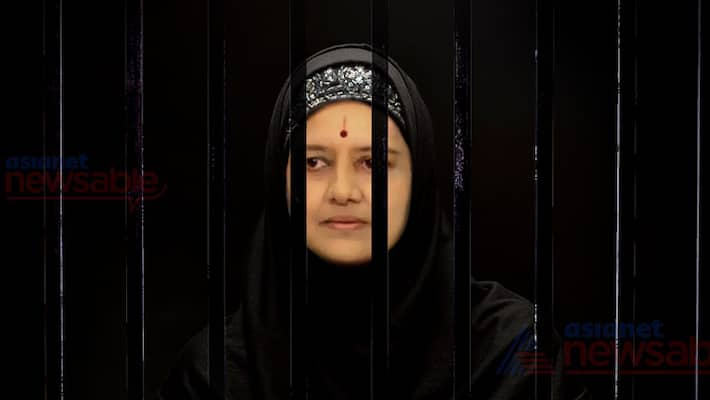 A letter by a Karnataka Pradesh Congress Committee member claims that he saw Sasikala roaming in MG Road wearing a burqa. The letter requested Karnataka Chief Minister Siddharamaiah to reinstate IPS officer D Roopa as DIG, Prisons.
In the letter, KPCC Labour Department secretary Muthu Manickam mentioned certain violations by the jail authorities and for being lenient towards Sasikala. In the letter, he alleged that Sasikala was allowed to wear civilian clothes inside the prison, a car was given to her to leave the jail premises and also arrangements were made for a burqa to cover her identity.
"Shri HN Sathyanarayana Rao has (been) abusing his position as DGP (Prisons) and with an ulterior motive, he has allowed Smt VK Sasikala and Smt Elavarasi to go scot free out of the said Central Prison for shopping at MG Road, Jayanagar Shopping Complex and Commercial Street at Bengaluru, after wearing a "Burka" attire to appear like a Muslim woman," said Manickam in the letter.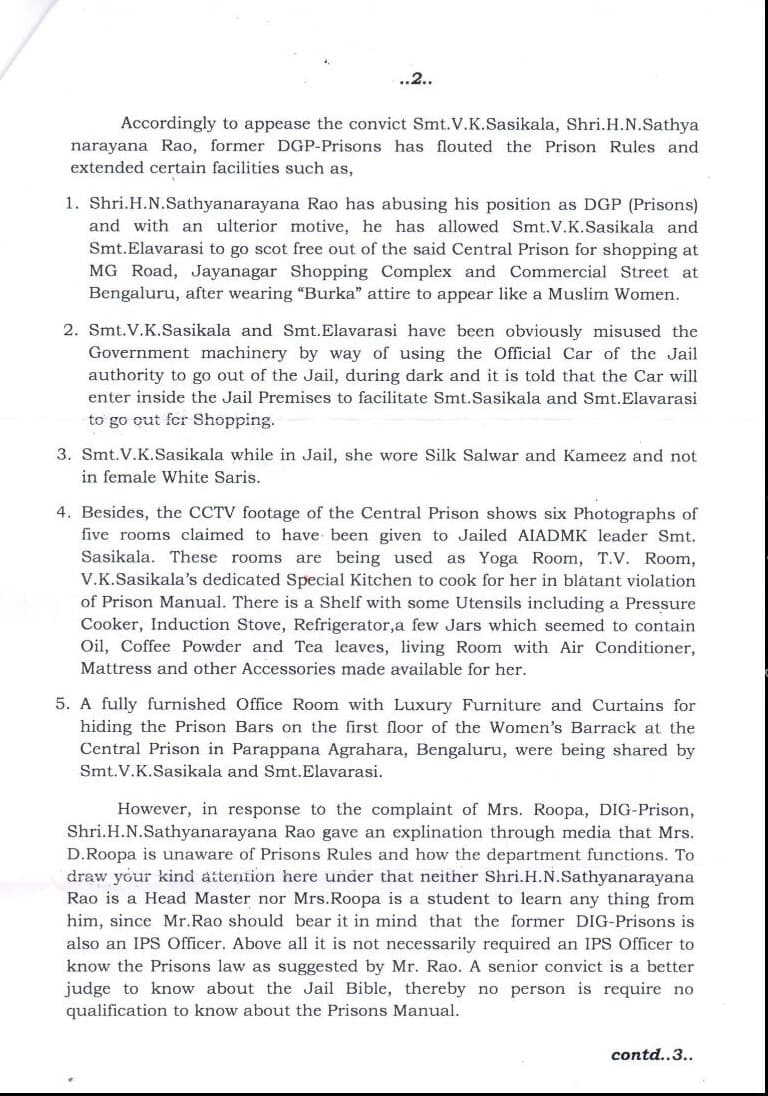 The letter also said that Sasikala and Elavarasi had used the official car of the jail authorities to go out of the prison after dark. Sasikala would wear salwar and kameez instead of a white saree.
Further, Sasikala has allegedly been using several rooms in the prison complex as a yoga room, TV room, a special kitchen and also a living room with air conditioner.
Manickan had alleged that when Roopa tried to point out these discrepancies, Sathyanarayana Rao sought to misguide the media saying that Roopa was unaware of the Prison Rules and how the department functions.
Manickam requested the Chief Minister to initiate criminal cases against Sasikala, Sathyanarayana Rao, former DGP (prisons), Krishna Kumar, former Chief Jail Superintendent and Anitha, the then deputy Jail Superintendent. He requested the CM to transfer D Roopa, currently the DIG and Commissioner for Traffic and Road Safety to DIG, Prisons to initiate reformation of the jail administration.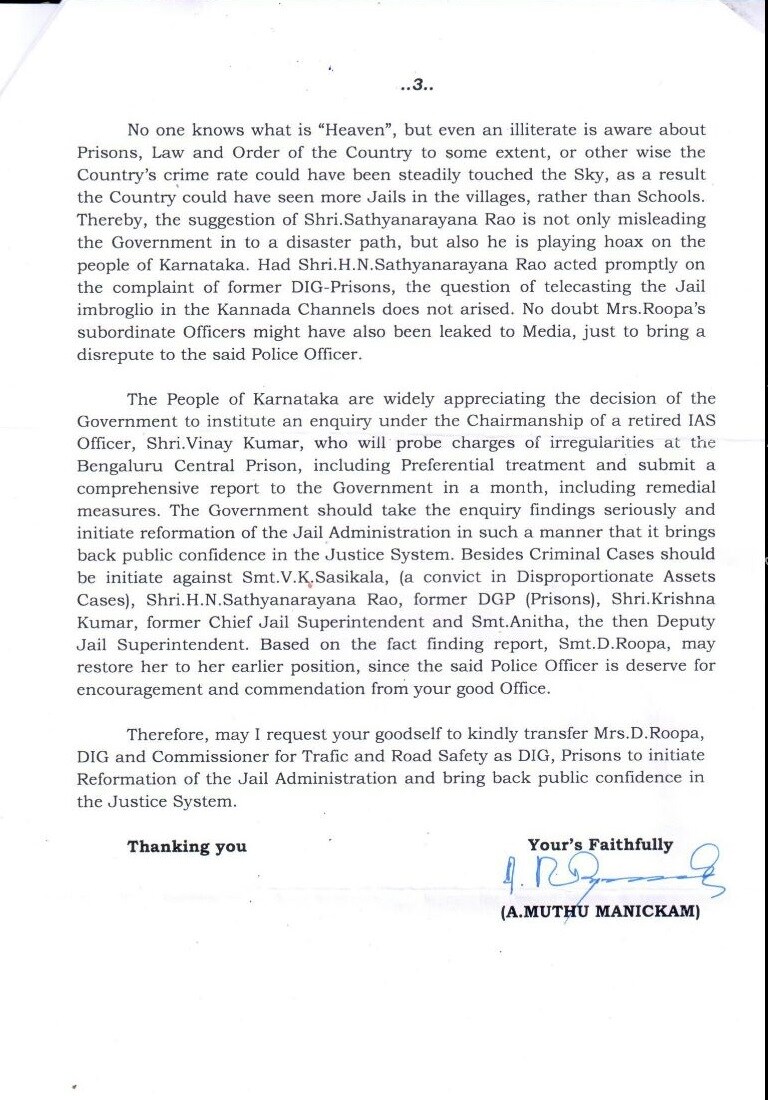 Last Updated Mar 31, 2018, 6:56 PM IST