MP Rajeev Chandrasekhar calls for stringent punishment for gender discrimination
The Parliamentarian said women subjected to domestic and sexual violence must be protected by appropriately enforcing the laws to punish the guilty
There is a need to understand the origin of the discrimination, cultural practices, rituals and historical perspectives to create awareness among the people
Founder of Cross Bow Miles Shrishti Bakshi said everybody should join hands in creating a safe and strong society for women through digital and economic literacy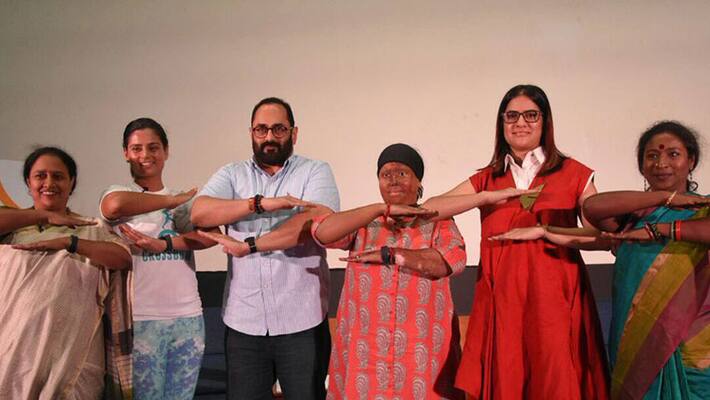 Women subjected to domestic and sexual violence must be protected by appropriately enforcing the laws to punish the guilty, urged MP Rajeev Chandrasekhar. He was speaking at a debate on 'Erase gender discrimination, strengthen India's digital and economic literacy' at AHC Centre and College organised by the National Women's Commission on Monday, reports Kannada Prabha.
The country is on the path of economic progress but gender discrimination has proved a huge social problem. There is a need to understand the origin of the discrimination, cultural practices, rituals and historical perspectives to create awareness among the people. We have to shoulder serious responsibilities for assuring future healthy societies, the Parliamentarian observed.
Speaking at the debate, founder of CrossBow Miles Shrishti Bakshi said everybody should join hands in creating a safe and strong society for women through digital and economic literacy. It is necessary for both men and women to join hands to bring in change for a better future. The action plans to be drawn and implemented to remove the increasing inequalities and gender discrimination in the country and the challenges of eradicating dowry and alcohol addiction were also discussed at the meet. Women's activist Brinda Adiga, singer Sona Mahapatra, Pragya Prasoon and Lakshmi Prachuri were present.
Last Updated Mar 31, 2018, 6:59 PM IST