Rahul Dravid, Saina Nehwal, Prakash Padukone cheated by Bengaluru company
Bengaluru-based company Vikram Investment has allegedly cheated several top sportspersons, actors and politicians
It is reported that the company has cheated at least 800 investors so far
Currently, the owner and four agents have been taken into custody and are being questioned
Here are the details about the company, owners and the scam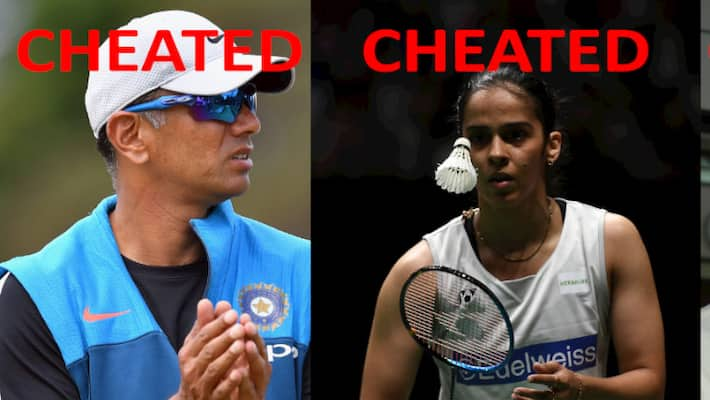 Popular sports personalities like Rahul Dravid, Saina Nehwal and Prakash Padukone, along with several politicians and businessmen, have been cheated to the tune of crores of rupees by a Bengaluru-based company called Vikram Investment, run by a businessman and four agents from the city.
Prajavani has reported that at least 800 people from cinema, sports, politics and business sectors have been duped by this company.
The case came to light when PR Balaji, owner of the Balaji Agarbathi Company, filed a complaint against Vikram Investment and its administrators Raghavendra Shrinath, agents Sutram Suresh, Narasimhamurthy KC Nagaraj and Prahlad. All five have been taken into custody by the Banashankari Police.
The accused have been handed over to the police custody for 14 days, and the police have information of the scam worth Rs 300 crore. The accused are said to have told the names of the investors and the police is busy verifying the information and the amount invested by the same.
Raghavendra, who started the company Vikram Investment, is basically an engineer. He had opened the company with the main branch at Yeshwantpur and had a branch at Banashankari second stage. He had appointed the abovementioned men as agents promising them good money.
The complainant Balaji along with his brother Bhaskar had met the agent Narasimhamurthy in 2016, who had promised them good returns if they invest through them in shares. Thus Balaji invested Rs 11.20 crore, and Bhaskar put in Rs 54 lakh. The duo has alleged that they did not even return the deposit, let alone interest, despite many requests.
Another agent, Sutram Suresh, was a sports journalist. After joining Raghavendra's company, Suresh used his top contacts in sports and got them to invest in shares through Vikram Investment. Sources say that even the sportspersons have not been returned the money they had deposited. The exact amount of investment is yet to be known.
When questioned, the accused is said to have initially claimed that they had returned the interest. But since two years, the company has not got any profit from the shares to return the interest. That is why the money could not be returned, the accused have added.
But contrary to this, it is said that the accused have amassed a large property and are living a lavish life.
Last Updated Apr 4, 2018, 7:11 PM IST