How Minister Priyank Kharge saved his grandmother's village is what you need to read today
Gundagurti village in Kalaburagi district was once called as village of alcoholics
But Priyank Kharge took it upon himself to make this village a liquor-free and today, the reality is for everyone to see
Gundagurti is maternal place of veteran Congress leader Mallikarjun Kharge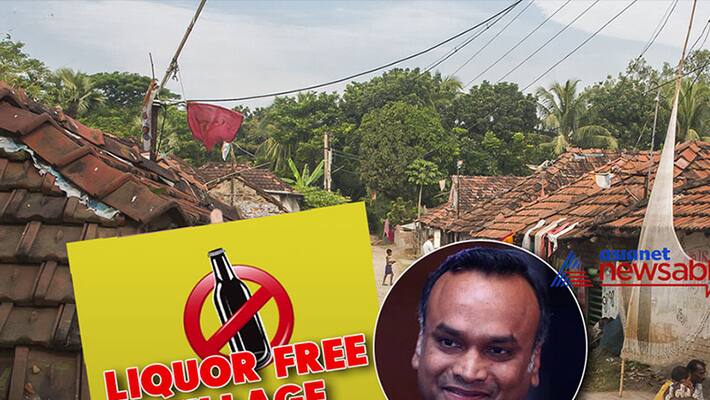 Four years ago, evenings were most hated by women of Gundagurti in Kalaburagi district. For, it was the time when the majority of the menfolk would leave everything to get 'lost'. They would get sloshed and come home (if they do) only to make their wives' life a living hell.
But today, it's a complete transformation in this village. So much so that the village does not have a single liquor shop now and men are a reformed a lot. How? you may wonder. This was made possible by IT, BT and Tourism Minister Priyank Kharge. Today, Gundagurti boasts of being a liquor-free village, reports Kannada Prabha.
Not many know that Gundagarti is the maternal home of Senior Congress leader Mallikarjun Kharge's wife. And also, Priyank Kharge's grandmother's place. After Priyank Kharge was elected as the MLA of Chittapur constituency, he had paid a visit to his grandmother's place. Women who met the new legislator poured their heart out about the liquor menace in the village and how their families were on streets due to their alcoholic husbands. Moved by their plight, Kharge decided to help them. But that was not easy.
Although the village had 700 homes, there were four liquor shops and every day; the revenue was Rs one lakh. The women of this village had protested many times against the closure of the liquor shops but in vain. However, Priyank Kharge spoke to the village leaders and convinced them to shut the business. The businessmen did not agree initially, but they came around later.
"I used to earn profits with liquor sale in the village. But now, everyone has agreed to close the shops as it is in the welfare of the people. So, I joined the campaign to make this village, a liquor-free," Basavaraja Lali told Kannada Prabha.
The campaign has been successful in the village. It will be taken forward to make the whole of Gundagurti gram panchayat limits, free of liquor, said Sunil Dodmani, reports Kannada Prabha.
The women of this village have found a new hope to lead their life, all over again. "It's the best gift that Priyank Kharge could give his grandmother," reports Kannada Prabha quoting a resident.
Last Updated Mar 31, 2018, 6:34 PM IST