[VIDEO] Karnataka private doctors' protest: Five sick patients including children die outside hospital
The private doctors strike against amendments to the Karnataka Private Medical Establishments Act has taken five lives in Karnataka
Two children, one 3-year-old boy, a PDO and two more people have died outside the hospitals due to a lack of treatment
The doctors are striking despite the fact that the new bill has not been tabled yet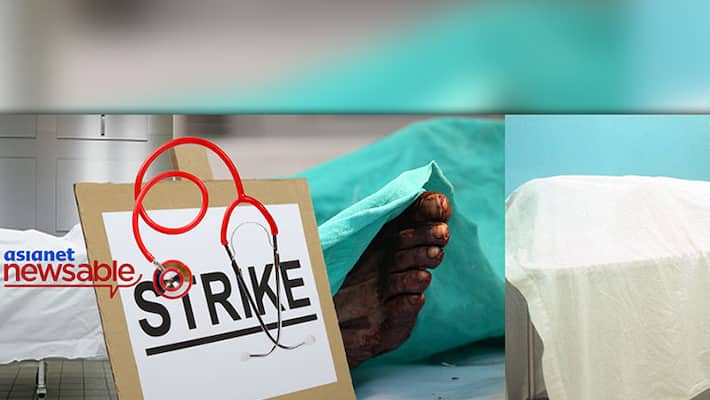 The private doctors strike against amendments to the Karnataka Private Medical Establishments Act has taken five lives in Karnataka, including a three-year-old child in Hassan.
A three-year-old child from Tiptur was suffering from breathlessness. But as the Tiptur hospital was closed, the child was taken to Hassan Hospital, but the child died not getting the treatment on time.
Another girl child from Chikkodi also died in front of the hospital due to ill-health. 
In another incident, PDO of Koppal died of heart attack. Even though he was taken to the hospital, he did not get treatment on time and breathed his last outside the hospital.
Details on the two more people who died is awaited.
Gadag Kulakarni Hospital pregnant woman Veerasangamma gets labour pain. The doctors had given the delivery date for today, but she is in distress not finding any doctor for delivery.
A total of 50,000 private practitioners are on strike, resulting in most private hospitals closing their doors on the patients.
Chief Minister Siddaramaiah had talks with the representatives of protesting doctors, but the meeting did not yield any results as neither the government nor the doctors are ready to budge or consider other's point of view.
The doctors have termed the new bill as 'anti-doctor', but the Chief Minister has clarified that the amendments to the bill will make it pro-poor.
"Out-patients will not be seen or treated in private hospitals or clinics across the state as our members are on strike against the (amendment to the) Karnataka Private Medical Establishments (KPME) Act," Indian Medical Association (IMA) state Secretary B Veeranna had told IANS.
The new bill makes it compulsory to put up the rate price of all services in the hospital at the reception counter.
The new bill also makes it compulsory that one-rate should be applicable throughout hospitals in the state. The doctors are not ready to come under these rules have said that they will protest until their demands are met.
Speaking at the Belagavi Winter Session, Health Minister Ramesh Kumar apologised for the death of three patients. He said, "The bill has not been tabled yet," and requested the doctors to go back to work and to attend to patients.
He said, before it becomes the Bill, doctors will be approached and their opinion will be taken into consideration.
Last Updated Mar 31, 2018, 6:34 PM IST