DGP Rao's surprise visit to Central prisons raises suspicions
DGP Satyanarayana Rao who is facing allegations of bribery paid a surprise visit to the prisons
His move has raised suspicions as the government appointed fact-finding committee is yet to visit the prisons
He has reportedly asked the staff to monitor CCTV footage recordings and also withdraw facilities extended to Sasikala and Abdul Karim Telgi
The officer's move could hamper an impartial probe by the committee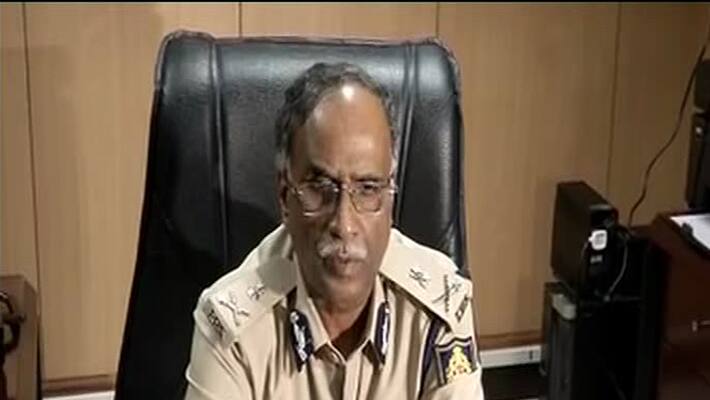 Despite being in the thick of allegations of allegedly receiving a bribe of Rs 2 crore to provide special treatment to AIADMK leader Sasikala at the Central prisons at Parappana Agrahara, DGP Satyanarayana Rao made a surprise visit to the prisons on Saturday, raising suspicions. More so, because the fact-finding committee formed by Chief Minister Siddaramaiah is yet to visit the jail.
DGP Rao visited the prisons around 11 am and has reportedly held a closed-door meeting with the prison officials for more than an hour, reports Kannada Prabha. However, after the meeting, he did not speak to the media and left in a hurry.
During the meeting, DGP Rao had reportedly asked the prison staff to properly monitor the CCTV recordings after DIG Roopa alleged that the CCTV footage were strangely missing in some sections. It may be recalled here that Roopa had alleged that her visit to Sasikala's cell was allegedly missing from the CCTV footage. In the wake of these allegations, DGP Rao asked the officials to monitor the CCTV and also record it round-the-clock.
Besides, he had also reportedly asked the prison staff to lift the alleged special provisions extended to Sasikala and stamp paper scam accused Abdul Karim Telgi. His action comes in the wake of DIG Roopa's allegations that exclusive facilities were being provided to Sasikala and Telgi. She had also pointed out that Sasikala was allowed to meet her visitors separately and assistants had been deputed to allegedly take care of Telgi.
DGP Rao's hurried action even before the government-appointed fact-finding committee got into work mode has raised a lot of suspicions, reports Kannada Prabha. The officer's visit could also hamper an impartial investigation by the committee, believe many, reports Kannada Prabha.
The scam at the Central prisons in Parappana Agrahara exposed by prisons DIG Roopa is taking more twists and turns by the day. As she released a second report with more damning charges on senior officials and the alleged irregularities in the prisons on Saturday, things are expected to go worse in the coming weeks.
Meanwhile, DG-IGP RK Dutta who is reportedly upset over the fight between two officers over irregularities in the prisons has directed both DGP Rao and DIG Roopa to stay away from issuing statements to media.  
Last Updated Mar 31, 2018, 6:35 PM IST