Legislative committee to submit its report on power scam, soon
The legislative committee set up to inquire into a power scam to the tune of Rs 28,000 crore has completed its report
The scam was reported during the period when Shobha Karandlaje was the Power Minister
The report will be reviewed one more time before finalising and submitting to the Speaker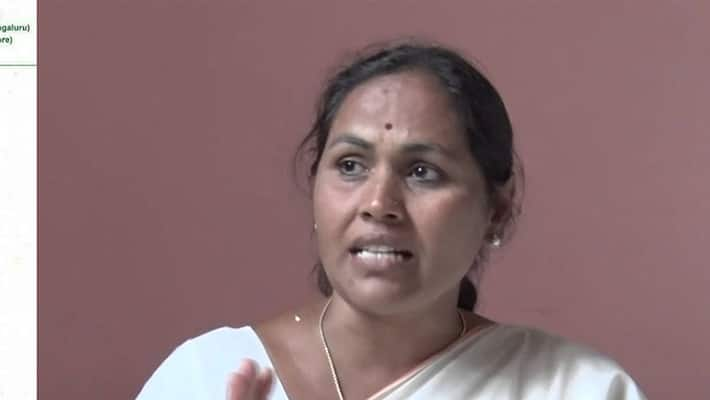 The Legislative Committee set up to inquire into a power scam to the tune of Rs 28,000 crores when Shobha Karandlaje was the Energy Minister has completed its report and is expected to submit to the Speaker, reports Kannada Prabha.
The report is almost complete and a final meeting was held on Monday where Energy Minister DK Shivakumar chaired the meeting. The report will be reviewed one more time before finalising and submitting to the Speaker.
The ruling Congress and the Opposition BJP have already engaged in a tussle over the power purchase scam and after the submission of the report it is expected to result allegations and counter allegations. BJP State president BS Yeddyurappa had levelled serious allegations against Power Minister DK Shivakumar regarding coal purchase scam and in-turn DK Shivakumar alleged Rs 28,000 crore scam in power purchase against Shobha Karandlaje. It may be recalled here that Shivakumar had even visited his political rival HD Kumaraswamy at his house to convince him to agree to the committee report.
Meanwhile, at Mandya, Chief Minister Siddaramaiah retorted to a statement by Shobha Karandlaje that it is not him but Shobha Karandlaje who should be subjected to the Narco test. Shobha Karandlaje had said demanded that CM Siddaramaiah should be subjected to Narco analysis test to find the truth over these allegations. Responding to it the CM said if she has not committed any mistake why should she be scared?
A legislative committee has been formed to investigate into power purchase scam. The committee's report will be submitted on Oct 30. The report will reveal who is at fault. Currently he is unaware of the contents of the report. "Let the report be submitted first and then we can look into it. Why feel guilty from now," he questioned.
Last Updated Mar 31, 2018, 6:43 PM IST