Posthumous Periyar Award for Gauri Lankesh
Gauri Lankesh awarded Periyar Award, posthumously
The other writer activist to be conferred the award on the same occasion is Kotaganahalli Ramayya
The award will be presented on Sept 17 in Bengaluru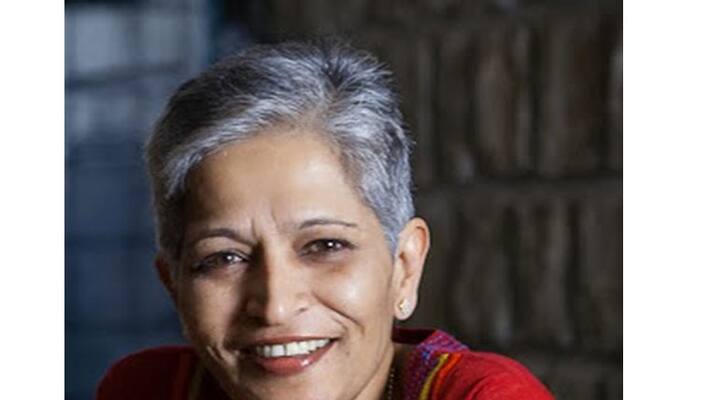 The Vicharavadigala Vedike (The Thinkers Forum) will give away the Periyar Award, posthumously, for slain journalist-activist Gauri Lankesh to mark its 138th anniversary. The forum will also award another writer-activist Kotaganahalli Ramayya at a programme on September 17 in Bengaluru. 
Forum co-ordinator Sardar Ahmad Khureshi said Gauri Lankesh had imbibed Periyar's thinking in her life and deeds and Kotaganahalli Ramayya strived for the welfare of rural population through his writings. In recognition of their services, they have been selected. Unfortunately the award to Gauri Lankesh is being given posthumously, he said.
The award will be presented on Sept 17 at Kanishka Hotel, Gandhi Nagar. Former Advocate General Raviverma Kumar will be conferring the awards. Nidumamidi Veerabhadra Channamalla Swamy, Jnanaprakash Swamy, Dr M Venkataswamy of Republic Party, former minister BT Lalitha Naik, journalist Agni Sreedhar will participate, he said.
Last Updated Mar 31, 2018, 6:38 PM IST