Peace returns to Dakshina Kannada but political friction continues
We are not spineless to keep quiet during riot says BJP leader Shobha Karandlaje.
BJP is responsible for riot, let BSY ask his party men to keep calm says Congress leader G Parameshwara.
Political mudslinging continues whilst common people suffer.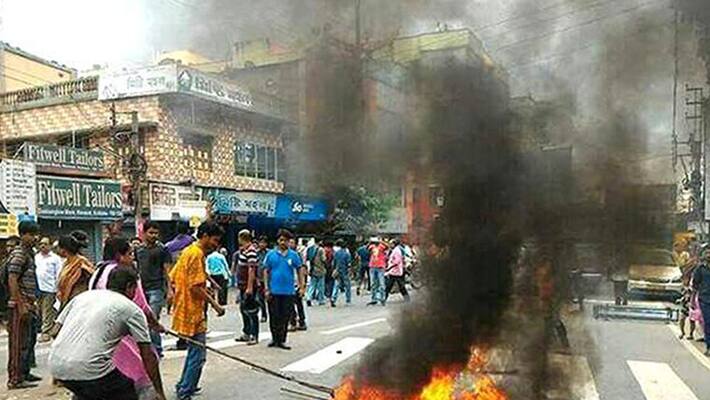 The coastal Karnataka is returning to normalcy after communal riot but the political mudslinging continues.  In fact, the political friction has taken a strong turn.  The ruling Congress alleges that there is the hand of BJP and Sangh Parivar behind the communal riot in Dakshina Kannada and BJP is accusing the ruling government of failure and scheming.  
Amidst all this BJP MP Shobha Karandlaje has spoken about heroism. She asked if the Dakshina Kannada people are spineless to keep quiet when Congress, Popular Front, Karnataka Forum of Dignity (KFD) and other organisations created havoc. She was speaking at Kalaburgi and said the government has failed to control the communal riot since one and half months. Hence we have taken to the streets.  Should we not take up democratic agitation against injustice, she asked.
The police relaxed prohibitory orders because the Chief Minister arrived but they did not allow B S Yeddyurappa's Janasamparka program. Should we not take up protest and Dharna too? It's past one and half months, how long can we tolerate all this, she questioned.
Speaking at Vidhana Soudha to media persons on Moonday leader of the Opposition K S Eshwarappa also stated not to think Hindu society lacks heroism.  Responding to Chief Minister Siddaramaiah's statement that Dakshina Kannada will be calm if BJP leaders do not go there, Eshwarappa retorted that if Siddaramaiah resigns peace would return to Dakshina Kannada. He alleged that Congress thinks it will get Muslim votes by creating communal riot and BJP will not succumb to such gimmicks.
Speaking at Bengaluru KPCC president Dr G Parameshwar said BJP is  responsible for increased communal riot in Dakshina Kannada. If B S Yeddyurappa stops instructing organisations peace will prevail, he said.
Responding to a query if absence of a Home Minister is the reason for riot not controlled at Dakshina Kannada, Parameshwar said the Chief Minister himself is handling Home portfolio and he is personally instructing DCs and senior officials to maintain peace and curtail violence. The CM is very efficient said Parameshwar.
Speaking at Mangaluru, Ramanatha Rai of Congress in charge of Dakshina Kannada said though BJP is violating law, it is unnecessarily blaming two ministers. MP Shobha Karandlaje and Union Minister D V sadananda Gowda must give up politicising and win against me in election, he challenged.
He offered to take on any punishment if proven that he caused the communal riot and took objection to B S Yeddyurappa saying 'if Ramanatha Rai does not go home there will be peace at Dakshina Kannada' Rai said "I only have one house that is in Bantwal. I do not have a house in Bengaluru. May be Yeddyurappa has houses all over the State. I do not have to learn from a man who has gone to jail."
Minister U T Khader said Minister Rai claims everything happens in Dakshina Kannada because of him.  When Ashraf was killed one community accused him. Now when Sharath got killed another community is accusing him, he said.
Meanwhile in Bengaluru, BJP State President B S Yeddyurappa was furious that the responsibility of communal riot in Dakshina Kannada has been handed over to retired police officer Kempaiah. He said it questions the entire police system. If a Chief Minister behaves like this what is the fate of officials he questioned.
Last Updated Mar 31, 2018, 6:54 PM IST