Pathankot martyr Lt Col Niranjan Kumar forgotten in his own home state?
Lt Col Niranjan Kumar martyred in Pathankot attack, last January
He was an explosive expert of the NSG's elite bomb squad
Kerala and Haryana have honoured the NSG commando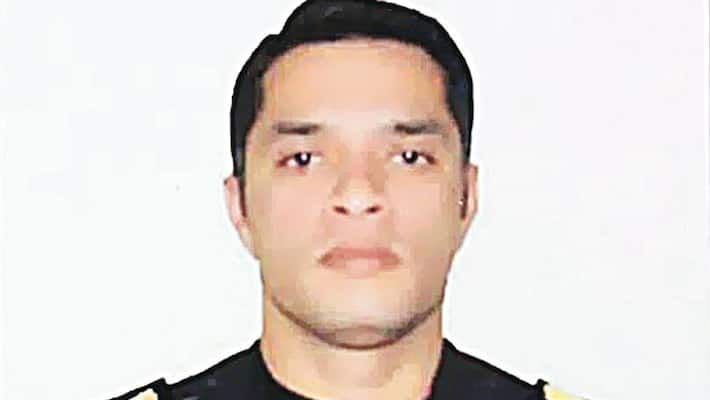 For, it has been one-and-half-year since he was martyred in a fierce gun battle when heavily-armed Pakistani terrorists struck at the Pathankot Air Force base on Jan 2, 2016. But the state government has conveniently forgotten the tall promises it made in his name.
For the uninitiated, Karnataka-born Niranjan Kumar was the head of the National Security Guard's elite bomb squad and was an 'explosive expert' who diffused over 3,000 live grenades. The FBI-trained officer was killed while defusing a live grenade from the body of a terrorist at Pathankot. He was the chief investigating officer of Bengaluru Church Street bomb blast. He was awarded Shaurya Chakra for the valour he showed during the Pathankot operation.
The Siddaramaiah government in the state had promised to hold various programmes in honour of Niranjan. But the promises have remained on paper, so far.
Interestingly, the Haryana government has built an auditorium in 20-acre land and named it after Niranjan Kumar as a tribute. A tall statue of the NSG commander adorns the auditorium. Not just Haryana, even Kerala too has named various parks, roads, schools and colleges in honour of Niranjan Kumar.
But in Karnataka, where Niranjan was born, leaders are yet to find time to do more than just paying tributes during funeral, rued Army Welfare and Support Forum president Shashikanth Shivashankar, reports Kannada Prabha.
Although Niranjan had opted for short service commission, he did not join air force or navy, for he was in love with the olive green, his father had said.
Niranjan had lost his mother at a young age. His family hails from Elambassery village in Palakkad district. His father was a BEML employee and has been a resident of Bengaluru for over 40 years.
Last Updated Mar 31, 2018, 7:01 PM IST