Paradise Papers leak shows offshore firms invested in Veerappa Moily son's firm
Veerappa Moily's son Harsh Moily is the founder and CEO of MokshaYug Acess India Private Limited
The global investigation reveals that offshore firms invested in his firm
Harsh Moily is the director of First Person Media Venture Pvt Ltd which has launched a news website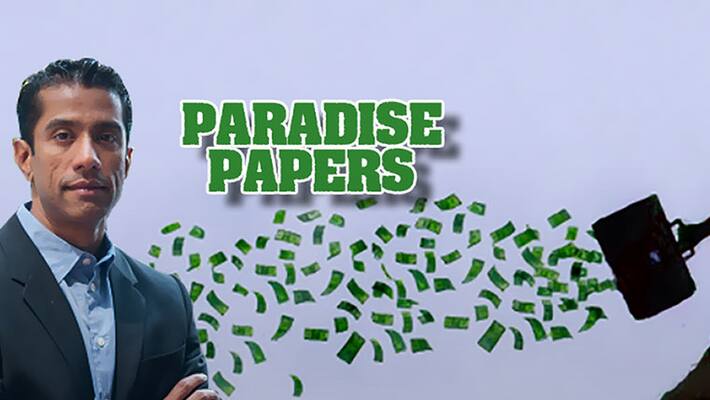 Among the many "influential" Indians who have been named in the "Paradise Papers" leak, former Union minister M Veerappa Moily's son Harsh Moily's firm 'MokshaYug Acess India Private Limited' too finds a mention.
According to The Indian Express report, Harsh Moily's firm received investments from subsidiaries of Unitus Group to promote microfinance. In fact, the Unitus Group has several investment vehicles including funds such as Unitus lab, Unitus Equity Fund, Unitus Capital, Unitus Seed Fund and Unitus Impact, registered in Seattle and Bengaluru.
The Appleby data shows that Harsh Moily held 37.24 per cent of the Moksha-Yug Access India Private Limited shares in 2012. The report identifies Harsh Moily's firm as "The company engaged in the rural supply chain solutions business. It involves organising the rural producer base, establishing the procurement network in rural areas and establishing market linkages with downstream players in the value chain," reports The Indian Express.
Appleby is a Bermuda-based 199-year-old law firm that is involved in setting up offshore firms and managing bulk accounts for clients.
The Paradise papers mention 714 Indian names and The Indian Express was part of the global investigation in association with the International Consortium of Investigative Journalists and Suddeutsche Zeitung, Munich that has resulted in 13.4 million documents called "Paradise Papers".
Harsh Moily's firm states that it is a commercial enterprise with a social conscience that strives to ensure income-certainty for rural Indian farmers.
Recently, Harsh Moily has also invested in one of the start-up media houses in Kannada.  
Last Updated Mar 31, 2018, 6:32 PM IST