No more water woes in Gadag-Betageri twin cities, courtesy Minister Patil
Steps taken to resolve the decades old water woes at Gadag, Betageri twin cities
CM inaugurates water treatment plant at Papanashini
Green signal given for Stage 2 and pipeline installed at Rs 72 crore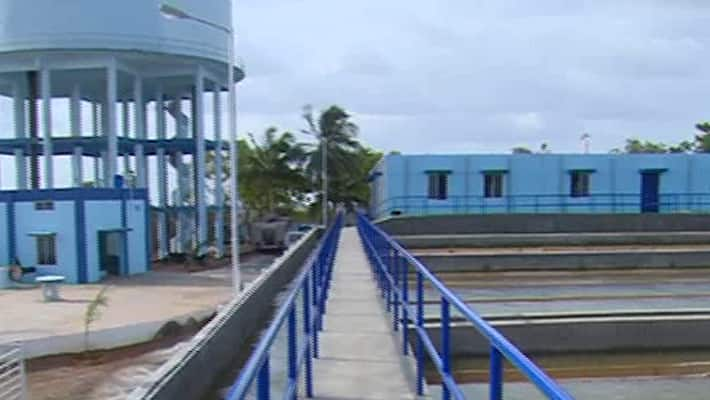 Printing capital Gadag district is fast moving on the path of progress. With the installation of drinking water treatment plant at Gadag, it has become a model district to Karnataka. Minister H K Patil's incessant efforts have finally paid off and the acute drinking water crisis in both the Gadag Betageri twin cities and the entire district has been resolved. Today, Chief Minister Siddaramaiah inaugurated the water treatment plant at Papanashini, fulfilling decades' old thirst of people here.
Green signal was been given for the Stage 2 of the project and pipeline for this purpose has been installed at a cost of RS 72 crores.  By the inauguration of the water treatment plant, water woes of twin cities of Gadag and Betageri is solved.
The Chief Minister Siddaramaiah also inaugurated several developmental projects by planting a sapling. District in-charge Minister H K Patil, Minister for Municipalities, Local Bodies and Department of Public Enterprises, Eshwara Khandre, and a host of other ministers and legislators were present on the occasion.
Vacancies filled up after taking over his office as the Minister, he has filled 24,000 vacant posts, he said.  Before his term comes to an end, he would fill up all vacancies, he said.
Last Updated Mar 31, 2018, 6:35 PM IST