25-year-old girl living in a rented house at Chikkamaranahalli in Sanjaynagar in Bengaluru was molested in front of her fiancé by her house owner
Her fiancé was dragged out of the house and beaten up by her house owner
The owner even assaulted four policemen and tore the woman constable's uniform
Apart from victim's complaint, the police also have voluntarily filed a second complaint on him
A 25-year-old girl living in a rented house at Chikkamaranahalli in Sanjaynagar in the City was molested in front of her fiancé by her house owner. He assaulted the fiancé of the tenant and when 5 policemen tried to arrest him, he assaulted them too and also tore the woman constable's uniform.
Not only Bengaluru roads but even rented houses are not safe for single women in the city. The incidents of owners intruding in the personal life of the tenants and beating them up has gone up considerably. Moral policing has made the life of people, especially single women fearful in rented houses in the city.
It is also true that single women from outside Bengaluru, especially outside Karnataka find it very difficult to get a house on rent. Most of the owners  do not  prefer giving their house on rent for  single women. Without even giving any reason, they are out-rightly rejected and have to struggle a lot before finding a house to live.   
Accused owner Adi Narayan, 41, rang the doorbell of his tenant at around 10.30 PM on October 20 and started abusing her and misbehaving with her as she had called her fiancé home on Friday evening.
She was living in the house with her brother, but he had gone home for Diwali, and she had stayed back as she did not get leaves for the festival. She works in a private insurance company. She had to leave for Chennai the next morning for a conference and had invited her fiancé home to help her pack the luggage.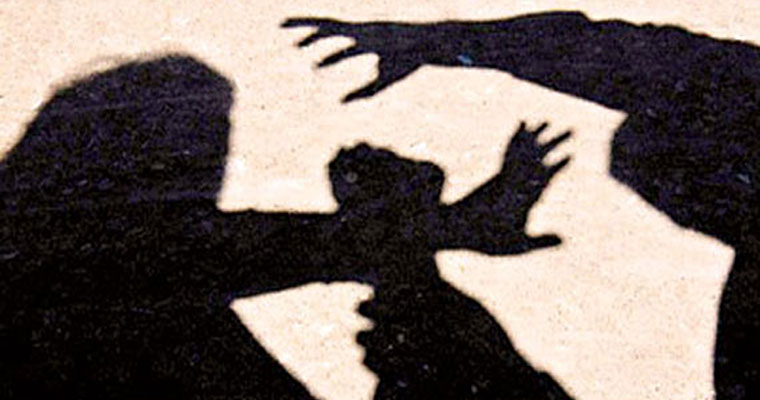 Narayan dragged her fiancé out of the house and started assaulting him. Then he abused the victim and tore her clothes too before she ran out of the house. Then he locked the house up and did not allow her to go inside.
She immediately went to the Sadashiva Nagar Police Station and lodged a complaint against him. Narayan has been booked under IPC sections 354 for sexual harassment, 354 (A) (2) -punishment for sexual harassment.
"He threw my fiancé out of the house, assaulted us and tore my clothes. When I managed to come out of the house, he locked it and threatened to kill me if I tried to enter the house," quoted Times of India.
The victim was sent with constable Matteppa Oddar and a women constable Honnamma in a Pink Hoysala to arrest Narayan. When they reached Narayan's house, he held Oddar with collar and tore Honnamma's uniform.
An alert was sent to the station and Sub Inspector Dhananjay and two more constables Krishnappa and Nagaraju also came to the spot. But Narayan assaulted all the five policemen and tried to escape from them. However, he was at last arrested by the police and was taken to the station.
On the following day, the police filed another case on Narayan and booked him under sections 353-Assault or criminal force to deter public servant from discharging duty; 332- voluntarily causing hurt to deter public servant from carrying out duty; 506- criminal intimidation and 504-intentional insult with intent to provoke breach of peace.
Currently, he has been remanded to the judicial custody.
The attitude that everyone has a right to decide how a single woman should behave and live is shocking. With these kinds of incidents, living in Bengaluru city, which houses people from different places and most of them living in the rented houses, it doesn't send out a positive message to the safety of single women in the city.
However, the timely action by police is a ray of hope that the law is still above moral policing and people can still hope for justice.
Any such acts of moral policing should be dealt with strictly.
Last Updated 31, Mar 2018, 6:31 PM IST