Mining baron Gali Janardhana Reddy to re-enter politics via Bengaluru?
It is going to be high voltage battle between the BJP and the Congress in KR Puram
The name of mining baron Gali Janardhana Reddy is doing the rounds in KR Puram.
Sources say he will fund the party and ensure victory. Later he will re-enter politics as a BJP MLC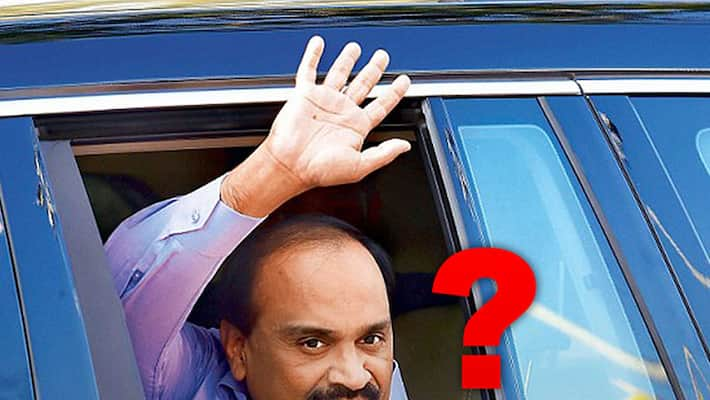 At a function last week held to issue ration cards to BPL families, Congress MLA Byrathi Basavaraj made a spirited request to party workers to work hard to defeat the BJP in KR Puram, Bengaluru, in 2018. 
The call to action got all the assembled party workers chatting, discussing every possible manner to convert voters into Congress supporters. Among the few local leaders, Nasir, a young leader said that this time it was going to be a high voltage battle between the Congress and the BJP as a top BJP leader's name is doing the rounds in KR Puram.
"We have heard that Gali Janardhana Reddy from BJP is going to contest from KR Puram. Reddy was in Bengaluru in November for his daughter Brahmani's wedding. He might have found Bengaluru more suitable. Also, since KR Puram is dominated by Reddys, he may file his nomination papers from here," said Nasir.
Earlier in 2008, for example, Nandish Reddy, a newcomer from the BJP, became the MLA through KR Puram thanks to community support. Sources in the BJP have also shared rumours that Gali Janardhana Reddy, with his money power, may test his luck from  KR Puram.
The rumour did not come as pleasant news to KR Puram BJP President Nandish Reddy, who termed it as false. He has worked for the BJP and turned the assembly segment towards the BJP in 2008. "As far as I know, Janardhana Reddy will not be in active politics.  His friend B Sriramulu also has said the same that Janardhana Reddy will not contest elections,"  he said.
However, a source from the BJP further added that Gali Janardhana Reddy had another strategy as well. So far, his political career was halted by his arrest for alleged illegal business ventures. He has been accused of trying to bribe the judiciary and now his media venture is also under the scanner after the channel CEO was caught extorting Rs 10 crore. Hence he is now planning to enter politics by becoming an MLC. "He is going to sponsor the BJP in 2018 to come to power so that he can become MLC,"  said a source.
Last Updated Mar 31, 2018, 7:03 PM IST