KAS officer fears attack by officers, seeks protection from CS
KAS officer K Mathai met Chief Secretary Subhash Chandra Khuntia
Complains of harassment by four senior IAS officers
Earlier, he had lodged a complaint with Lokayukta against bureaucrats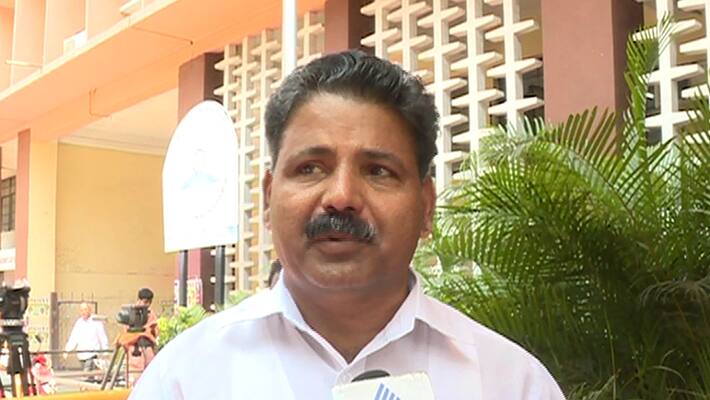 Fearing threat to his life, KAS officer K Mathai has sought protection from Chief Secretary Subhash Chandra Khuntia on Monday. The officer, who is Under Secretary to DPAR, Sakala Mission, had complained against four senior IAS officers of intentionally harassing him after he had named them on corruption charges. In his 101-page letter, he had also stated that he fears of being falsely implicated by seniors. 
It may be recalled here that K Mathai had lodged a complaint against four senior IAS officers with the Lokayukta Justice Vishwanath Shetty, on Wednesday. The complaint has been lodged against Kalpana, Mission Director, Sakala Mission, TK Anil Kumar, principal secretary, DPAR services, M Lakshminarayana, principal secretary and former BBMP Commissioner, public works department and EV Ramana Reddy, principal secretary, revenue department.
Perhaps, this for the first time in the state that a KAS officer has openly complained against IAS officers accusing them of harassment with the Lokayukta.
For the uninitiated, Mathai was transferred 27 times in nine years with a cut in increment and no salary for eight months for exposing corruption. Besides, he had to face several departmental inquiries, denied chances of meeting chief minister and was even deprived of government vehicle too. Presently, Mathai works as an administrative officer-cum-under secretary to government, DPAR (AR) Sakala Mission.
In his earlier complaint, he clearly stated that "it's a rotten system" here to work as the officers intentionally harassed him and prevented him from discharging his duties. Mathai made headlines when he unearthed Rs 2,000 crore scam in advertising hoarding scam in the BBMP.
While he earned a token of appreciation from the government, the senior officers were not really kind to him. They have remarked that his service was not "satisfactory" and this impacted his service, badly, says his complaint. Besides, his promotion was also delayed allegedly at the behest of a senior officer allegedly involved in the advertisement mafia.
Despite exposing the scam, he was transferred to the Sakala Mission. But here too, allegations are being made against him by Kalpana, Mission Director, Sakala mission, he said. His complaint openly also says that junior officers are being harassed by IAS officers and urged the Lokayukta to intervene and act against those senior IAS officers. He also felt that the state needed a grievance redressal system for bureaucrats too.
Last Updated Mar 31, 2018, 6:59 PM IST