Karnataka Results: Operation Kamala, resort politics back to life?
Will the greedy MLAs jump parties? Who will have the upper hand Operation Kamala or the resort politics? Read to know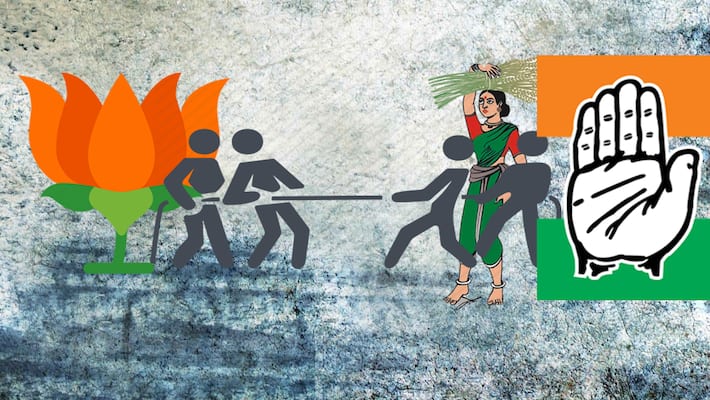 BJP has emerged as the single largest party in Karnataka with 104 seats. But it is still short of eight seats to form the government.
BJP's CM candidate Yeddyurappa has met the Governor Vajubhai Vala and has said that he needs some time to prove the majority and that BJP should be invited to form the government as they are the largest party.
But Congress with 78 seats has extended unconditional support to JD(S) which has got 38 seats and will be helping the later to form the government with a coalition. Both the parties have the magical number now.
But here is the twist, rumours are already rife that 7 Lingayat leaders from Congress and 7 MLAs from JD(S) are in talks with BJP. There are also rumours that arrangements are being made to take all the MLAs from Congress and JD(S) into resort by Congress.
Will BJP win by poaching the MLAs through Operation Kamala or the resort politics be strong enough to keep the flock together? Only time and greed of the MLAs will tell.
Last Updated May 15, 2018, 6:52 PM IST