Jihad rape tweet: FIR against BJP leader Shobha Karandlaje
An FIR has been filed against BJP leader Shobha Karandlaje for terming the injury of a school girl in Honnavar as an act of 'Jihad'
FIR against Shobha Karandlaje has been filed under IPC Section 153 and ipc 505 in Honnavar Police Station, Karnataka
Her tweet had stated that jihadis had tried to rape a 9th standard girl in Honnavar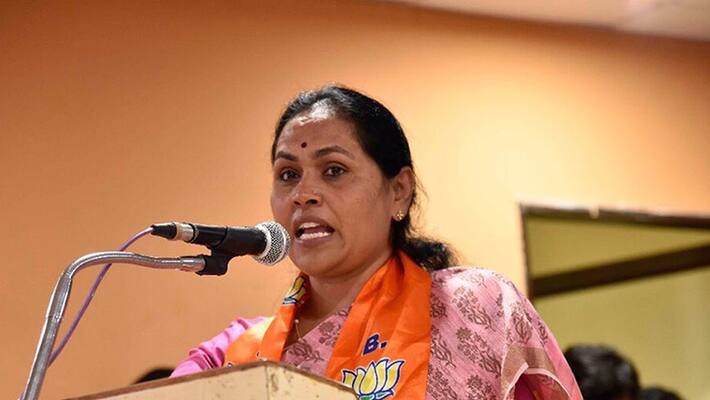 An FIR has been filed against BJP leader Shobha Karandlaje for terming the injury of a school girl in Honnavar,Karnataka, as an act of 'Jihad'. FIR against Shobha Karandlaje has been filed under IPC Section 153 and IPC Section 505 in Honnavar Police Station. Her tweet had stated that jihadis had tried to rape a 9th standard girl in Honnavar.
Shobha had not only accused muslims of killing Paresh Mesta in Honnavar, Uttara Kannada district in Karnataka, but had also put up tweets alleged to be provocative.
The complaint was filed by Anantapadmanabha, sub inspector in the Honnavar Police Station. The FIR copy stated that on December 21, a man (who did not want to be named) walked into the station with a poster which had the jihadi tweet of Shobha Karandlaje printed on it. This tweet put up on December 14 also had played an important role in disrupting the communal harmony in Honnavar, stated the FIR.
So far, no BJP leader including Shobha Karandlaje has commented on the issue.
Here is the FIR copy:
Last Updated Mar 31, 2022, 12:47 PM IST