Former chief minister of Karnataka has said that he will become the CM of the state

in 24 days

He was speaking after filing his nominations

Read on to see which leader is confident of becoming the CM of Karnataka
Filing his nominations for Karnataka Assembly elections, scheduled for May 12, former chief minister and BJP state President Yeddyurappa said that he would become the CM in 24 days.
He was speaking after filing his nomination at  Shikaripura, Shivamogga district. He said that BJP will surely win 150 seats out of 224 and will come to power with thumping majority.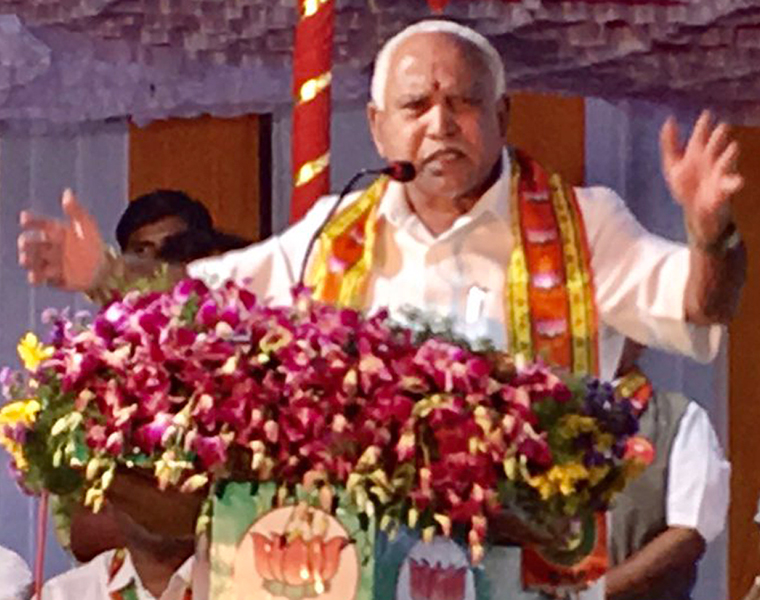 He sought his supporters' help to make his contender lose even his deposit. Chhattisgarh Chief Minister Raman Singh, Member of Parliament Sriramulu and MLA CP Yogeshwar who quit Congress and joined BJP recently accompanied Yeddyurappa while submitting the nominations.
Thousands of supporters went on procession along with their leader Yeddyurappa.
He said that he will start an intensified state-wide campaign. However, it is said that Yeddyurappa will not campaign in Shikaripura, where he is contesting, till the elections.