Mother reunites with her son who 'died' in a Mysuru hospital
A mother in Mysuru recognises her son even after being separated during childbirth.
The police established her as the mother after conducting a DNA test.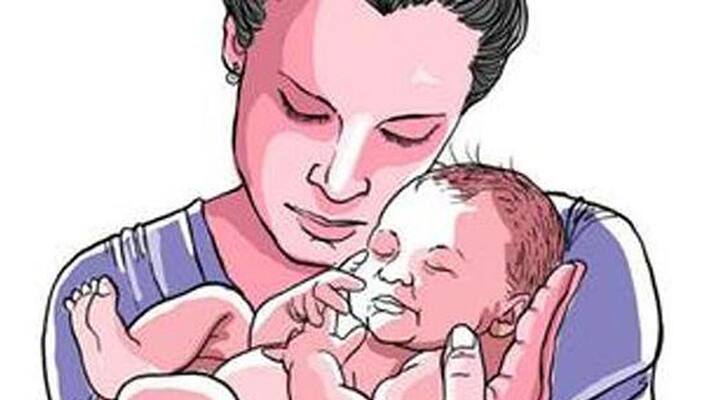 A mother can always find her kid in a crowd. This was proven to be true when a mom in Mysuru identified her son after assuming for months that he had died during childbirth. This miraculous reunion took place when the mother found a newspaper clipping of children who had been rescued from a trafficking racket.
The mother then approached the Commissioner of police, Dr Subramanyeshwara Rao in Mysuru and told him she felt certain her kid was alive. After conducting a DNA test, the police established her as the mother of kid, who is lodged at Bapuji Children's home in Mandya.
This heart-warming story is just one that's emerged from the police's investigation into a child trafficking racket in Mysuru's private maternity clinics. According to the police, at least 15 of the rescued kids were born in either Arvind or Naseema Nursing Homes, which faked deaths of new born babies and sold them to parents in different parts of Karnataka.
The police has booked a case against hospital authorities Usha and CJ Francis, OT nurse Renuka and a fake doctor Anusha alias Srimathi. For the mother however, grief and loss remained constant in the month after she delivered her baby boy.
The mother, who already has two daughters, had lost her husband just a few months before she was due to give birth to her son. She was then told that her new born baby too had passed away during child birth.
Perhaps there are no words that capture her insurmountable joy of finding her kid alive at last. But for now, she still has to wait to be reunited with her kid as the police is waiting for the court's order to release the kids to their biological parents, reported Bangalore Mirror.
Last Updated Mar 31, 2018, 6:57 PM IST